Cowbridge Rotary Young Musician Instrumentalist Heat an Entertaining Success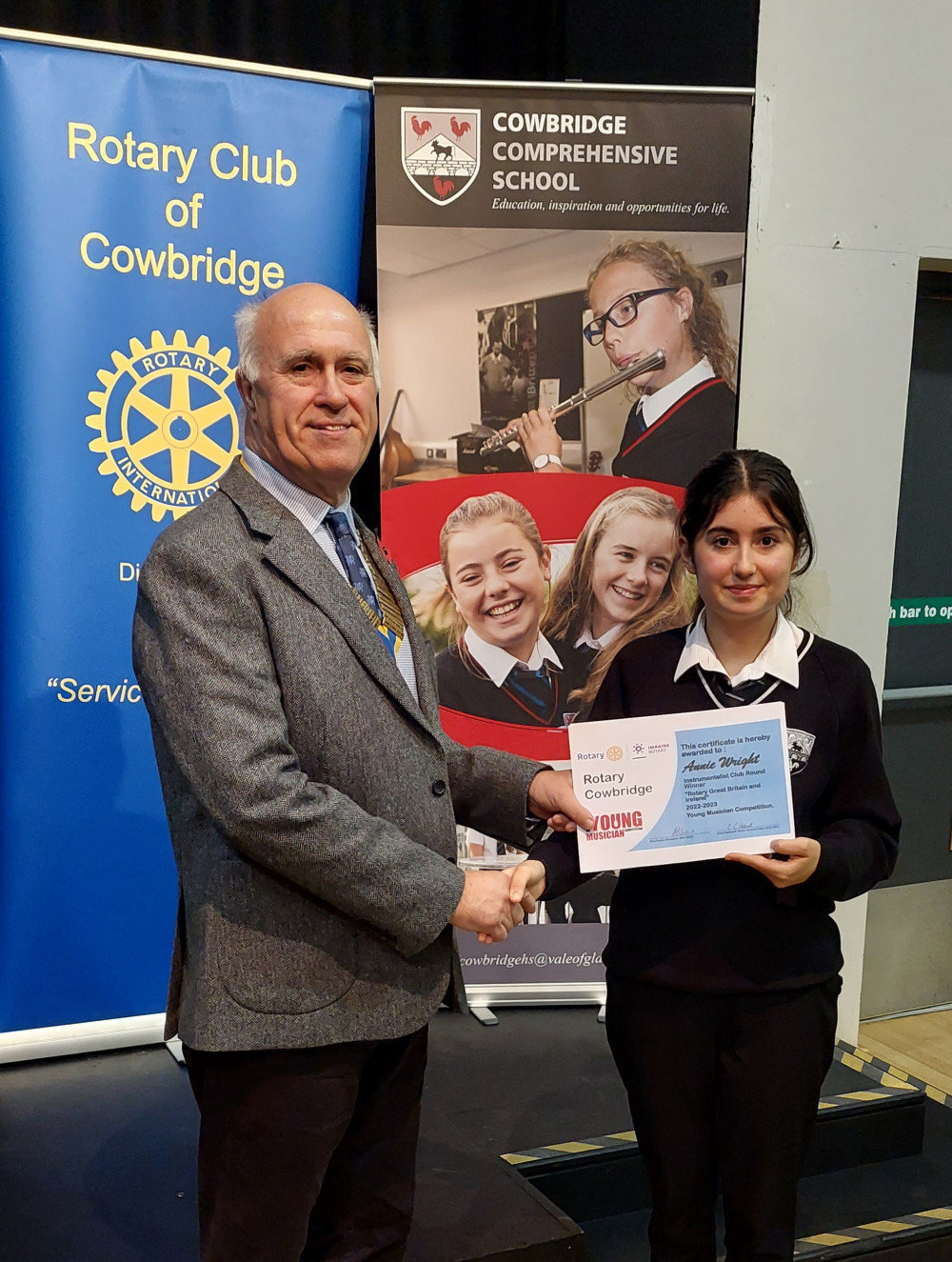 Rotary Young Musician Instrumentalist Heat winner Annie Wright
Following the successful "Rotary Young Musician Vocalist Heat", the audience were entertained once again with the Cowbridge Rotary Club Rotary Young Musician Instrumentalist Heat.
Six entrants played an array of music that an audience "would have been pleased to hear at any of the major venues in the UK".
The year eleven and twelve students performed with "great skill" and their performances were "exceptional" with the adjudicators giving tremendous feedback to all.
The winner Annie Wright and runner up Clare Tedder will now progress to the Area Final, in the hope of moving forward to District and then the UK Final of the Rotary Great Britain and Ireland Young Musician Competition.
During the adjudicators decision making time, the audience were entertained by Cowbridge Comprehensive school choir, who also performed with great enthusiasm.
A spokesperson said:
"All in all, an evening that no one could have left disappointed.
"Our thanks to Cowbridge Comprehensive School for hosting, our adjudicators Caryl Thomas and Rhiannon Williams, but especially to the students for providing such inspiration.
"A final comment from one of the adjudicators on the winner Annie Wright really summed up the event;- "Extremely high standard and enjoyable, an accomplished and mature musician. Bravo!"