Cowbridge singing group tackling loneliness and isolation continues at Scout Hall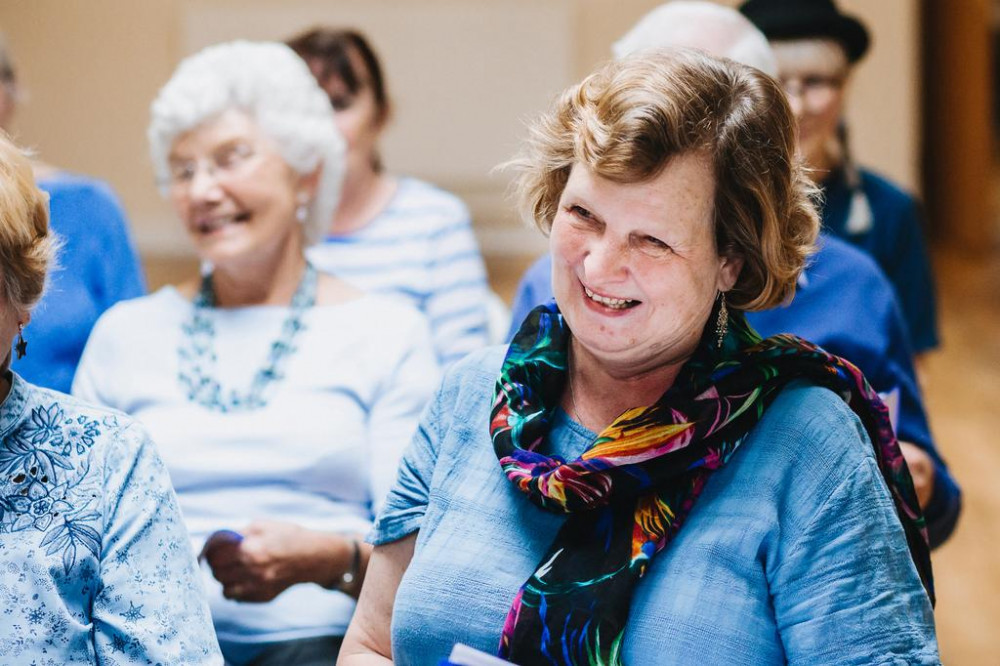 With Music In Mind's next session in Cowbridge will be on Friday, May 6 at Scout Hall. (Image credit: With Music In Mind)
A weekly group for over 50s to sing and socialise will continue every Friday at Scout Hall in Cowbridge.
With Music In Mind, which runs weekly groups in Cowbridge, Penarth, Barry and Llantwit Major, aims to bring people together through singing to improve memory, wellbeing and reduce stress.
The musical director, Matthew Nash, leads a one-hour session of singing with lyrics projected onto the wall, and then attendees will have a tea break before finishing the day with a social activity.
"Sometimes we'll have a quiz or a game, or even a talk from an outside speaker," said Sarah Miles, 45, the managing director and co-founder of With Music In Mind. "The idea is for people to socialise, have a chat with each other and get out and about."
Sarah talks about how the idea for With Music In Mind came about and her background in the field. "I used to work at Swansea University in research on cognitive function and ageing," she said. "Part of my role was to go and speak to older people in the community and what seemed to be missing in a lot of people's lives were fun community things to do.
"A lot of the people I spoke with were in choirs at some point in their lives. Because I live in Cowbridge, I thought I'd start the sessions in the Vale of Glamorgan back in 2015. We had around 25 people attending the first group and it's been consistent from there really."
Before the pandemic, the group were averaging around 40 people attending the Cowbridge session. But Sarah believes some people are still too anxious to come out socialise.
With Music In Mind sessions are held at the Scout Hall every Friday from 10:30 – 12:30.
The next session is on Friday, May 6.
Click here to find out more.