Cowbridge's Bar 44 Closes Its Doors Temporarily as Coronavirus Takes its Toll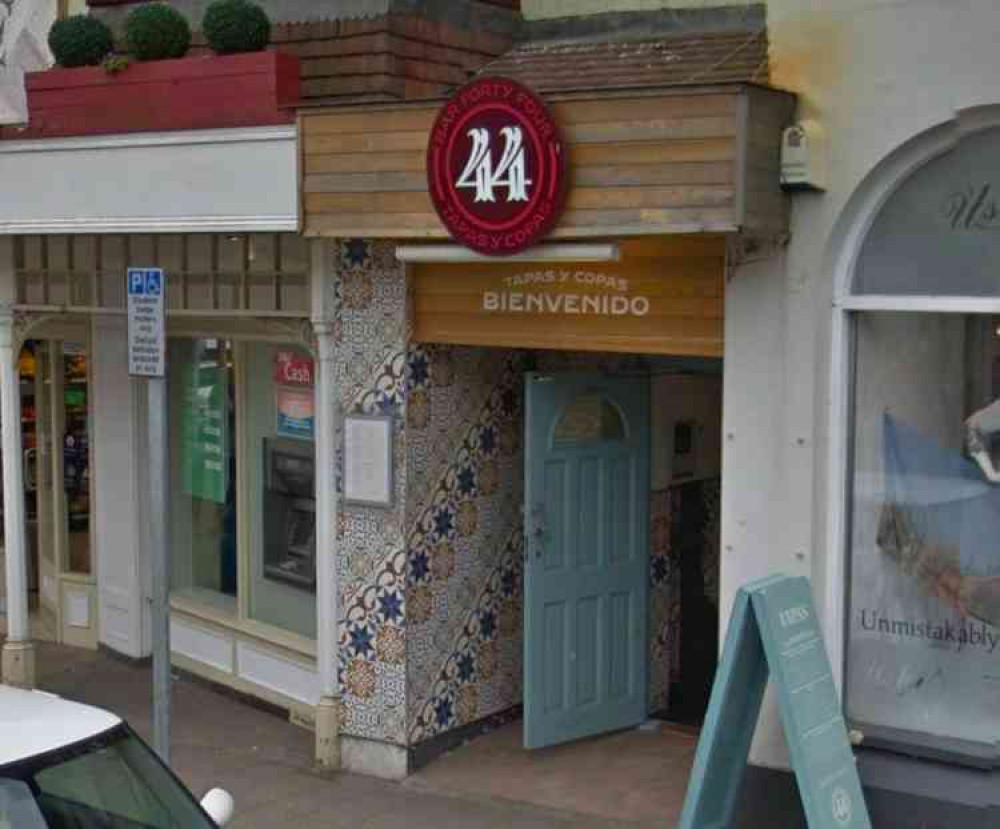 Property of Google Maps 2020
Bar 44 in Cowbridge and all their related stores announced they would be closing their doors for the foreseeable future as coronavirus continues to take its toll on local business across Wales and the UK.
The pandemic has created significant problems for the well-known and well-loved family business.
In a statement to staff and customers they said: ''Owen, Natalie and I opened our first Bar 44 tapas bar 18 years ago. Since then we have endured many highs and many lows. However, the last week has been the toughest period in the history of the company.
"We have been working for some time now on a plan of action to try and ensure that there will be a group of fantastic tapas bars and Spanish restaurants for staff and customers alike to come back to when the Covid-19 pandemic is over.
"It is with a heavy heart, therefore, that we have decided to close all of the Bar 44 and Asador 44 restaurants temporarily from 3 pm today, Thursday 19th of March 2020. Whilst the government has not ordered us to shut, they have implied that we do by urging customers not to visit.
"We have also decided not to offer a delivery or takeaway service as we have turned all remaining food stock into freezer meals for our staff to help, in a very small way, see them through this.
"Personally, we will be supporting smaller, independent restaurants in our communities by ordering their amazing food throughout this period.
"The last few days have been heart-wrenchingly difficult for us as we have had to ask our outstanding team of chefs, bartenders, waiting staff, accounts team, maintenance team, kitchen porters, head office team and many more to take a pay cut in order to see the business through.
"Indeed, we have had to let some go. These amazing, passionate and hard-working professional men and women are not only our colleagues but also our dear friends - as they are to countless customers who enjoy visiting our restaurants.
"Our heart also goes out to our suppliers and associated businesses whom we have had personal relationships with for up to 18 years. We are looking forward to working with you for the next 18 years and beyond.
"We are also indebted to our fantastic network of advisors in both the hospitality industry and other sectors. Your advice and support have, and continue to be, gratefully received and, in turn, passed onto many colleagues and fellow independent operators in our sector.
"Please, please continue to support the hospitality industry at every level if you can through the predicted lockdown. More importantly, let us all take the time now to focus on taking our responsibilities seriously in tackling covid-19 and helping others who are in greater need than ourselves.
"Once this is over the hospitality industry and the 44 groups will open our doors once again and we cannot wait to welcome back staff and customers, old and new, for some famous 44 food, drink and bonhomie."