Family Fun as Forage Farm Shop's Pick Your Own Pumpkins Returns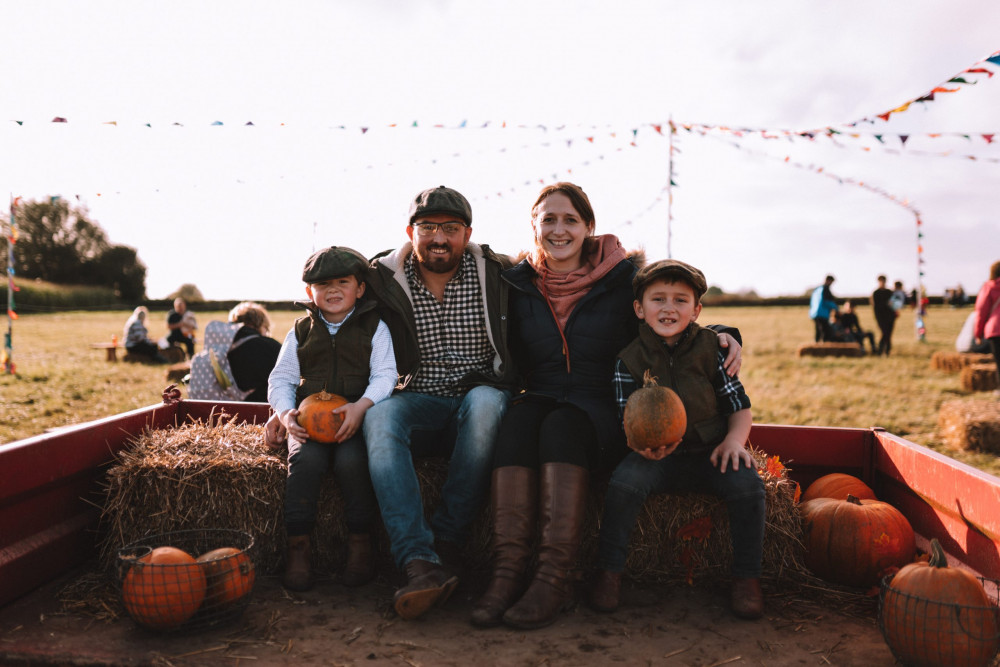 Family Fun at Forage Farm Shop's Pick Your Own Pumpkins
Forage Farm Shop invite visitors to return to Penllyn Estate again this year to enjoy a family day out at 'Pick Your Own Pumpkin'.
Following the success of the event last year, Sarah Davies from Forage says:
"We're thrilled to welcome you back to Penllyn Estate for a Forage family day out picking pumpkins.
"You'll find our pumpkin patch a stone's throw away from the Farm Shop with plenty to do to keep the whole family entertained this season. With all new Twilight picking now available!
"Expect tractor rides for an immersive farm experience, a maze of maize mapped out in a delightful nod to the theme of the event and face painting for family members of all ages to transform into your trick or treat alter egos!
"Not forgetting new features like our pumpkin catapult, meet the alpacas and our whacky pumpkin patch.
"Catering for each generation, your family will be sure to create memories to cherish with lots going on to keep you entertained."
The event starts from Saturday October 15th and will run every weekend throughout October.
Visitors can find more details and book tickets at the Forage website https://foragefarmshop.co.uk/pumpkins/