Vale MP opposes council's plans to turn former livestock market into supermarket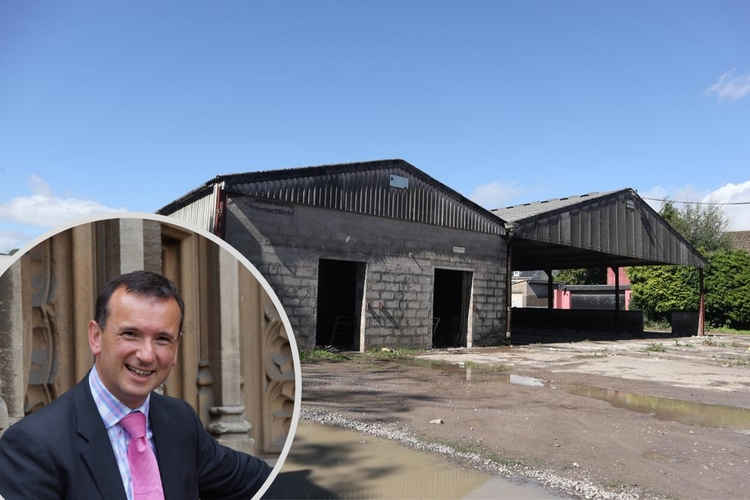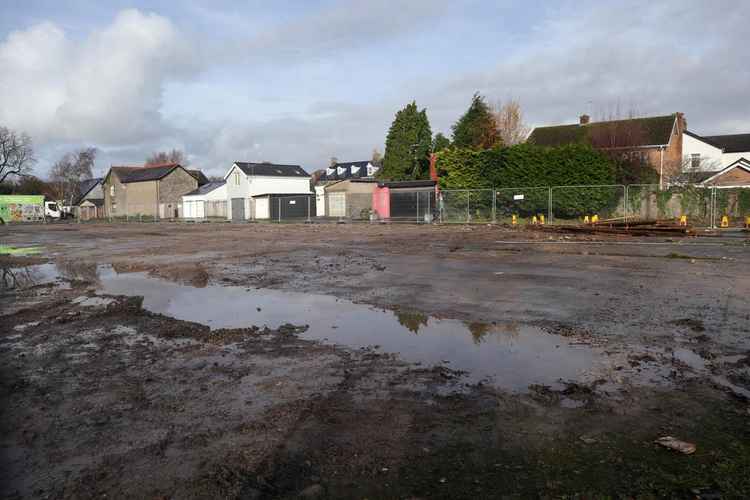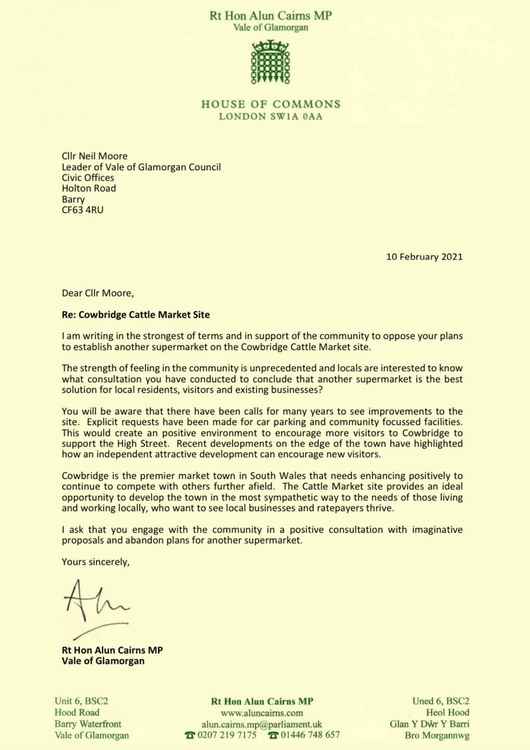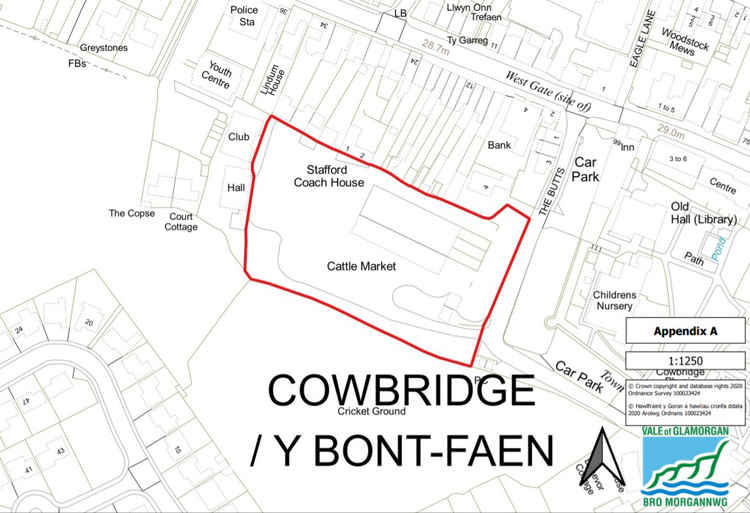 Vale of Glamorgan MP Alun Cairns has voiced his opposition to the council's plans to turn the former livestock market site into a supermarket.
Mr Cairns has written to VOG Council leader Cllr Neil Moore "in the strongest of terms and in support of the community" to oppose the plans.
The MP also called for a "positive consultation" with residents about developing the site with "imaginative proposals".
Mr Cairns' Facebook post read: "I join local residents in their shock and anger at the Vale council's plan to build a supermarket on the Cowbridge cattle market site, which they are trying to push through without consultation!
"There is an opportunity to deliver something on this site which complements the town meets the needs of residents and local businesses while remaining sympathetic area to the area. Council must stop their plans and engage in a full and proper consultation with our community."
The Council report states that a medium-sized food retailer "could create new jobs and increase retail spend within Cowbridge thereby boosting the local economy.
"Subject to assessment it is anticipated a medium sized food retailer at this location would improve the retail offer of Cowbridge town centre, making it more resilient by reducing the need for residents to travel further afield to shop for food, which in turn is more environmentally sustainable."
Mr Cairn's letter to Cllr Neil Moore reads as follows:
"Dear Councillor Moore,
"I'm writing in the strongest of terms and in support of the community to oppose your plans to establish another supermarket on the Cowbridge cattle market site.
"The strength of feeling in the community is unprecedented and locals are interested to know what consultation you have conducted to conclude that another supermarket is the best solution for local residents, visitors and existing businesses.
"You will be aware that there have been calls for many years to see improvements to the site. Explicit requests have been made for car parking and community focused facilities. This would create a positive environment to encourage more visitors to Cowbridge to support the High Street recent developments on the edge of the town have highlighted how an independent attractive development could encourage new visitors.
"Cowbridge is the premier market time in South Wales that needs enhancing positively to continue to compete with others further afield. The cattle market site provides an ideal opportunity to develop the town in the most sympathetic way to the needs of those living and working locally, we want to see local businesses and ratepayers thrive.
"I ask that you engage with the community in a positive consultation with imaginative proposals and abandon plans for another supermarket."