Alun Cairns MP column: HSBC Safe Spaces, Cowbridge Food and Drink Festival and the Vale of Glamorgan Agricultural Show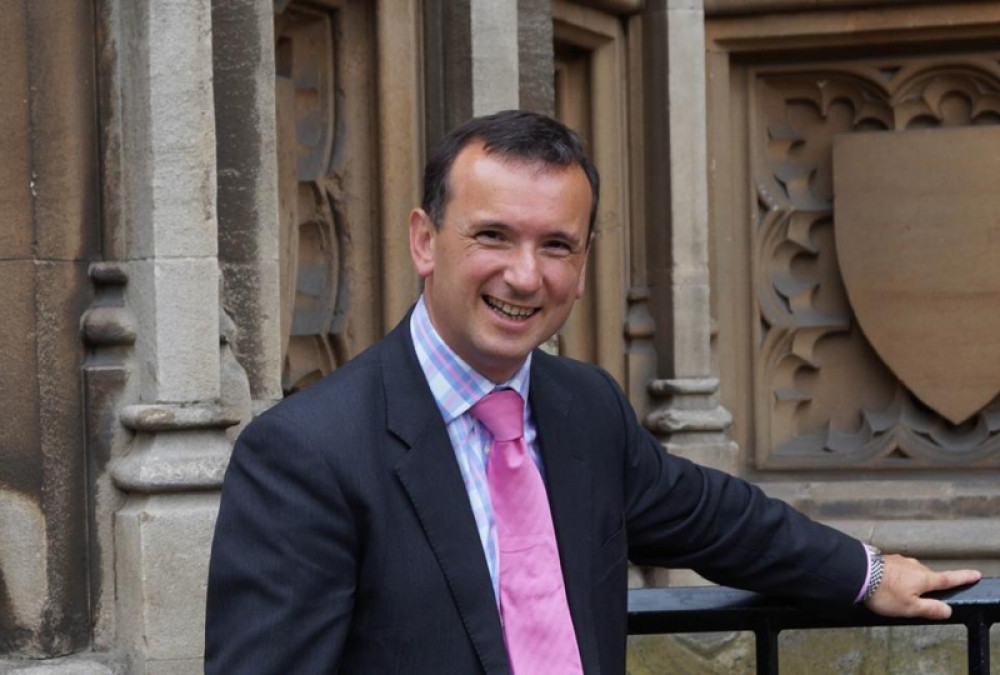 Read the latest from Alun Cairns MP on HSBC Safe Spaces, Cowbridge Food and Drink Festival and the Vale of Glamorgan Agricultural Show. (Image credit: Alun Cairns MP)
Alun Cairns is the MP for the Vale of Glamorgan and was first elected in May 2010. He lives in the constituency with his wife, Emma, who runs her own small business, and their son, Henri.
HSBC Safe Spaces
Everybody deserves to be safe and not be a victim of any kind of domestic abuse. One in four women and one in six men will experience domestic abuse in their lifetime.
I recognise that there need to be provisions in place to make everybody feel safe whoever you may be.
This month HSBC will be introducing safe spaces to our Cowbridge branch on the High Street, this scheme was launched by Hestia a domestic abuse charity and aims to create a safe space for victims of domestic abuse and violence.
The Cowbridge branch is among six other places in the Vale, that will seek to provide an area where sufferers of domestic abuse can phone a helpline and talk to a friend or family member as it can be difficult to do this within the home setting.
4,000 HSBC staff have been recently trained to deal with domestic abuse in the best possible way.
By opening this scheme in the Cowbridge branch, I hope that sufferers of domestic abuse will use this service and will feel more comfortable when alerting the authorities about the abuse they are victims too.
Cowbridge Food and Drink Festival
After an unenforced break due to COVID-19, the Cowbridge Food and Drink Festival made a fantastic return.
It was bigger and better with new exhibitors and many returning from previous years! It was fantastic to see how vibrant the town was on the weekend, and I am so pleased we are beginning to get back to some normality.
The festival held different incredible food and drink exhibitions which catered for everybody. There was a wide range of exhibitions for instance cake stalls, cheese, chocolate, meats, fish, and alcoholic beverages such as wine, beer, and cider.
The festival continues to be a great place for local produce to be sold and provides shoppers with the opportunity to further support our local businesses and farmers!
Whether it had been your first time attending the festival, I hope you enjoyed your time there and tried the delicious samples which were available throughout the festival, and I hope you return next year.
Vale of Glamorgan Agricultural Show set to return
Finally, it was also great to see that the Vale of Glamorgan Agricultural Society AGM was held in The Bear Hotel, last week.
They were delighted to announce that David Harris will be the President in this very special 250th anniversary year! The 2022 prep is well underway for the show which will be held on Wednesday 10th August in Penllyn.
Schedules will be released in the coming weeks and tickets will be on sale in May. I am very excited to see the return of the show after a long absence due to restrictions.
Exciting times in the Vale and Cowbridge!