Advent and Christmas at United Free Church
By HEATHER WEDDELL, Chair of CTTA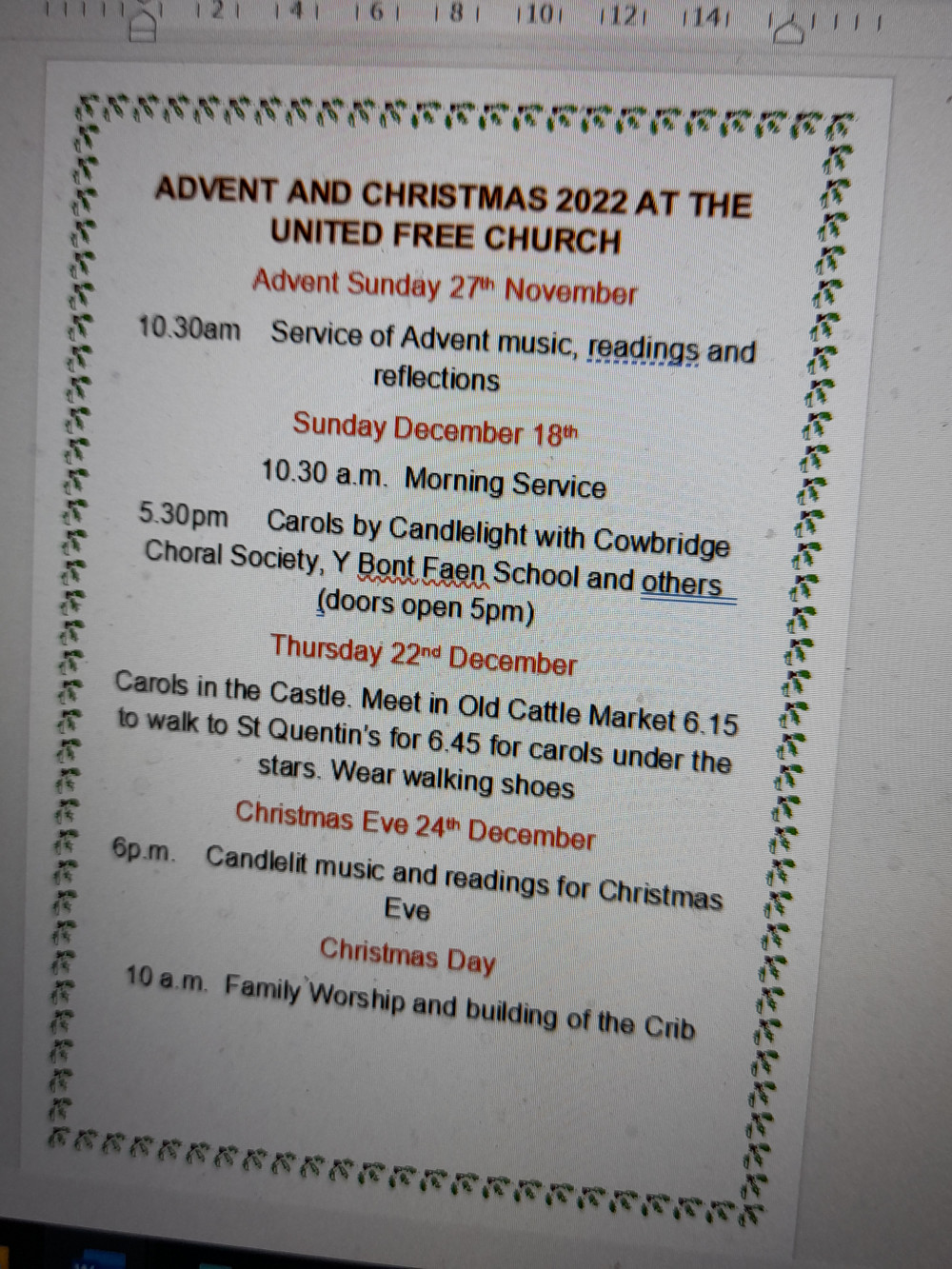 Cowbridge United Free Church has a number of events coming up as we run intgo the Christmas period.
Advent Sunday (27 November) will be marked this weekend with a 10.30am service featuring Advent music, readings and reflections.
On Sunday, 18 December there will be a morning service - followed in the afternoon at 5.30pm by a Carols By Candlelight Service featuring Cownbridge Choral Society, Y Bont Faen School and others.
Members of the church will be taking part in Carols in the Castle on Thursday, 22 December, meeting in the Old Cattle Market at 6.15pm for a walk to St Quentin's for carols under the stars.
There will be services on both Christmas Eve and Christmas Day.