Cowbridge Music Festival 2022 "huge success"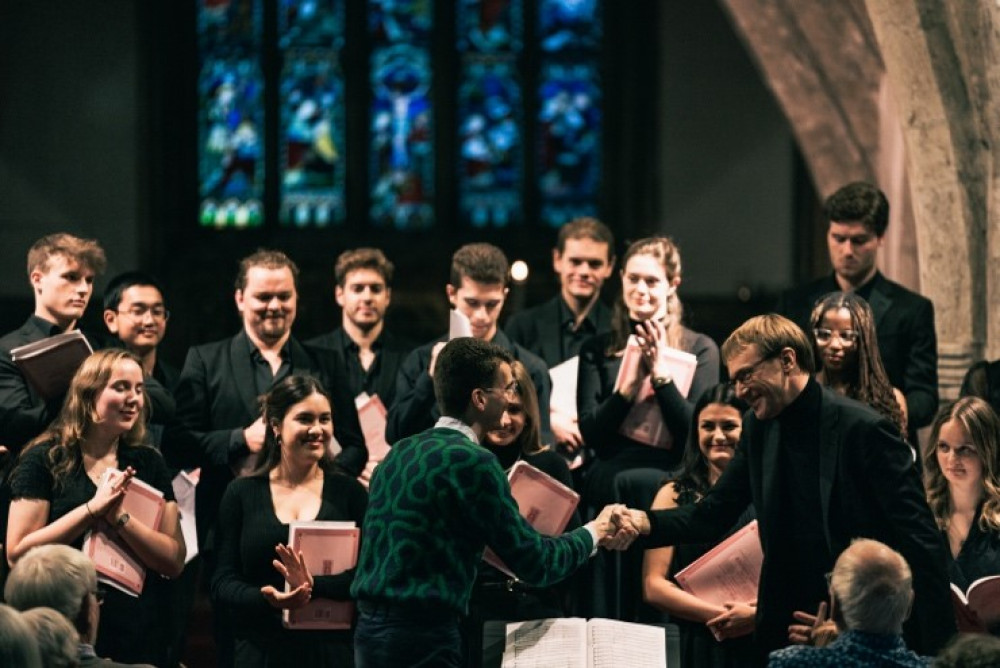 Cowbridge Music Festival welcomed some of the finest musicians to the South Wales market town.
Cowbridge Music Festival, which ran between 16th – 25th September, welcomed some of the finest musicians to the South Wales market town.
The festival saw a packed programme of twelve main concerts, a festival Evensong, the continuation of its schools outreach programme, and a number of fringe events across the community.
This year's theme of 'Songs from my Homeland' invited attendees to "celebrate their roots". The programme featured such internationally acclaimed Welsh musicians as soprano Natalya Romaniw, Cowbridge Music Festival Associate Artist Llr Williams, and singer Kizzy Crawford.
The programme also included world-class artists such as BBC Young Musician Winner Laura van der Heijden, 2022 BBC Music Magazine Award winners Tom Poster and Elena Urioste, plus a rare opportunity to hear stunning music from Afghanistan.
Concerts took place at venues throughout the town, including Holy Cross Church, The United Free Church and Cowbridge Comprehensive School.
Alongside these concerts and fringe activities, the festival's ongoing outreach programme continued, with five days of workshops at local primary schools reaching around 1,000 pupils, delivered professionally and energetically by Children's Musical Adventures.
The festival programme was designed by leading violist Rosalind Ventris and Director of The Choir of King's College London, Joseph Fort, who have served as Artistic Directors of the festival since March 2021.
Speaking about this year's festival, they commented:
"Needless to say, we owe a tremendous debt of gratitude to all who support the festival, including the Arts Council of Wales, the trusts and foundations that support the festival, our sponsors, the Friends Association, and our audiences.
"Supporters are acknowledged on our website, in our festival programmes, and during in-concert announcements.
"With audience numbers returning towards 2019 levels and considerable enthusiasm expressed among attendees, the message from the 2022 is clear: there is real need and desire for live music in Cowbridge, and the festival is widely seen as the vehicle for providing this.
"As such, we look forward to 2023 and to the years ahead with hope and excitement."
For tickets and more information, please visit https://cowbridgemusicfestival.co.uk/