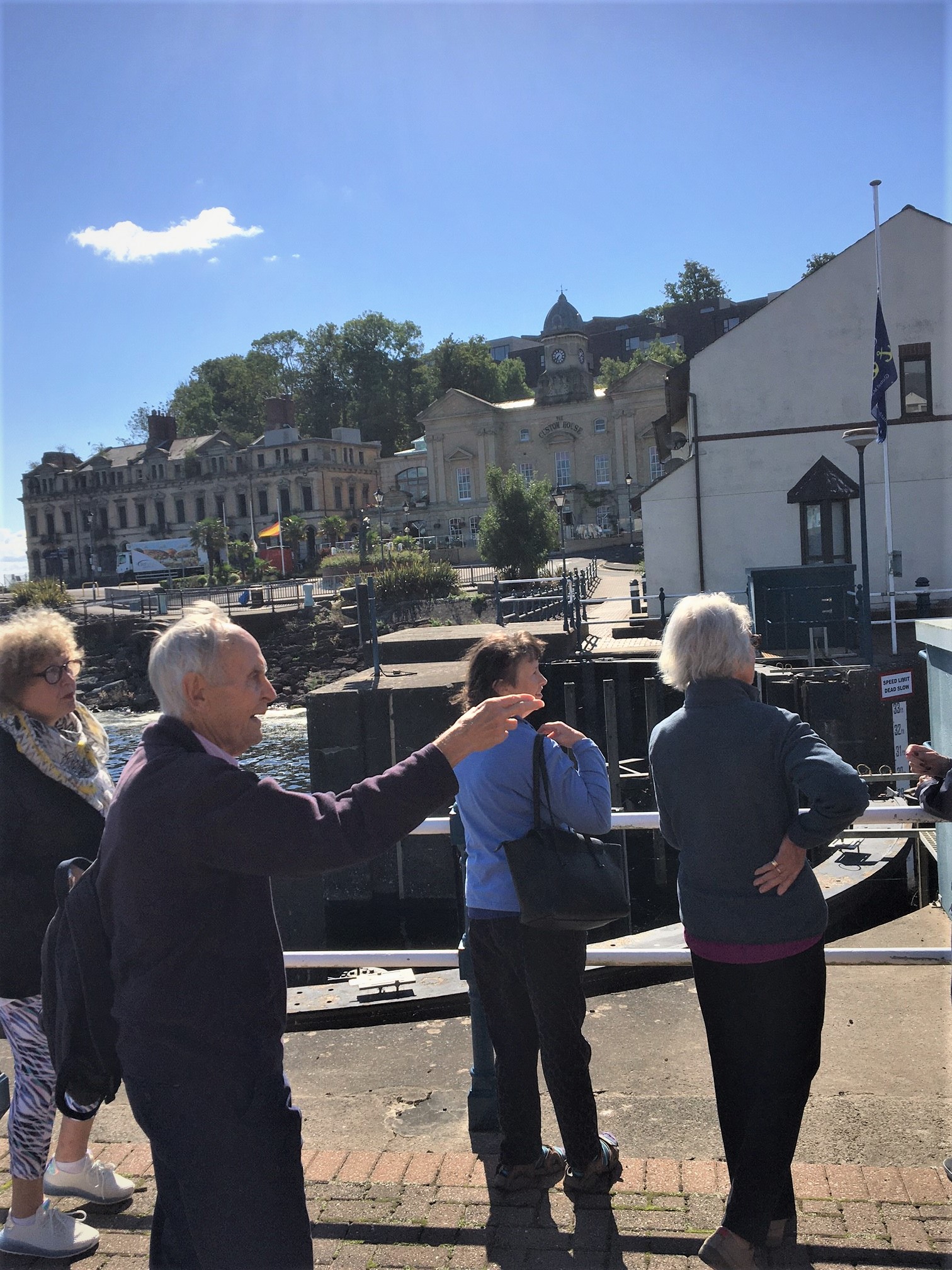 Next the marina lock with the old Custom House in the background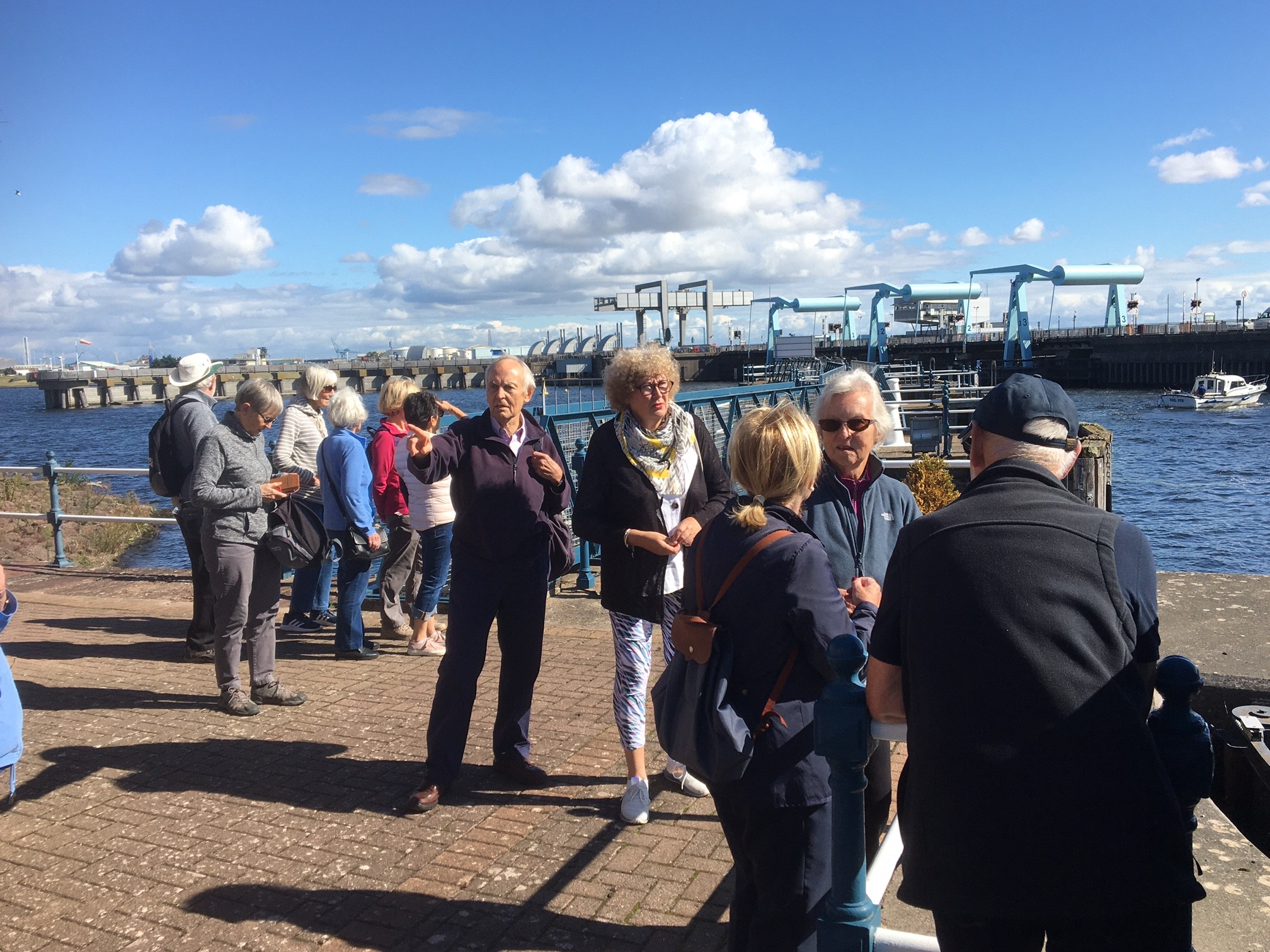 A stop to view the Barrage
Twenty walkers from Cowbridge U3A Strollers recently enjoyed a gentle, level walk of about 1.8 miles through Penarth Marina and to the Cardiff Bay Barrage in glorious sunshine.
A walk alongside the water's edge, up close to the Barrage, the old Custom House, alongside locks and through Penarth Marina saw Strollers pass many points of interest.
The walk was followed up with lunch at the Oystercatcher where the fish & chips and steak pies were so popular they ran out!!
The next walk will start at the Victoria Inn, Siginstone. Meet at 10.45am on Friday, 30 September.
The Strollers meet every two weeks on a Friday morning for a walk of 1.5 to 2.5 miles followed by lunch at a pub or restaurant. New members welcome. Contact Rob Cumbes at [email protected] if you are interested .
Next Stroll on 30th September .
Meet at 1045 at the Victoria Inn, Siginstone, CF71 7L