Rotary car boot sale drives forward the restart of social events in Cowbridge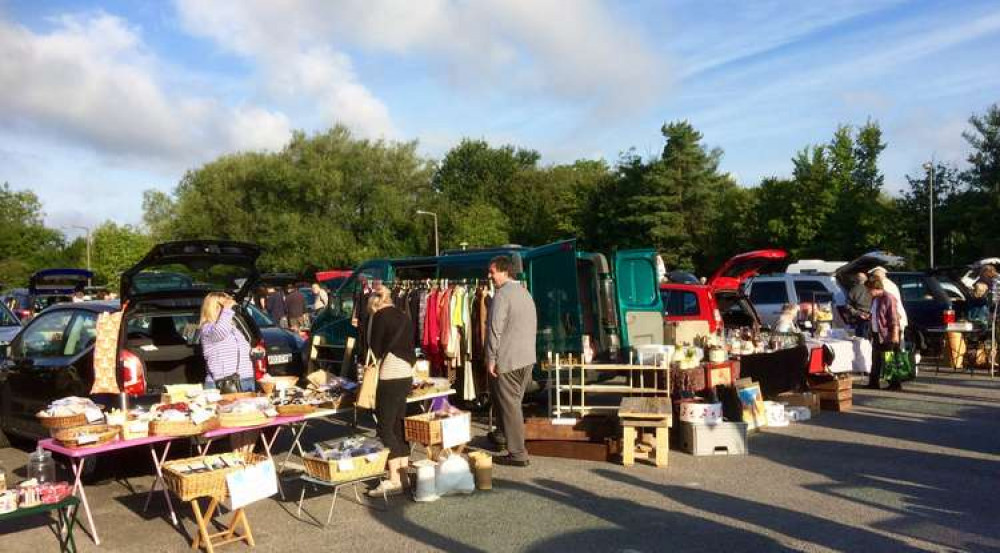 Image via Cowbridge Rotary Club
As a new form of 'normal' kicks into our lives in the Vale, Cowbridge Rotary is gearing for the re-launch of our summer Charity Car Boot Sale events in the town.
Subject to any changes to the current relaxation of national and local Covid guidelines, the first of the popular car boot sales will be held at the Cowbridge Town Hall Car Park on Sunday August 8th 2021.
The Rotary Car Boot Sale had become a popular fixture in the Cowbridge social calendar, hugely successful in supporting local, national and international Rotary Charities, this year including the Cowbridge Rotary charities.
Costing just £6.00 for a seller pitch (free admission to visitors, browsers and buyers) regulars and newcomers are all welcome. Sellers are advised to arrive around 7.00am to secure a pitch, and buyers to arrive from 8.30am for an opportunity to wander around, examine the wares and snap up the bargains.
Further dates for this year's Cowbridge Rotary Car Boot Sales have been set for Sunday 12th September and Sunday 10th October.
As ever, the Rotary volunteers are dedicated to making the day a success and will be working harder than ever to ensure the event is as Covid safe as possible. And in support of everyone's safety, everyone is being encouraged to follow Covid social distancing rules, use hand sanitisers and respect the feelings of others.
Cowbridge Rotary President Malcolm Hallewell said: "We are excited to finally be able to reinstate this popular event and hope we can enjoy the continued support of people and communities in and around Cowbridge. "We're looking forward to seeing you all there."
For further information on the Cowbridge Rotary Car Boot Sales and other events and activities, check out the club website Rotary Cowbridge - welcome.