Test, trace, protect: watch out for scam numbers, warns Vale of Glamorgan Council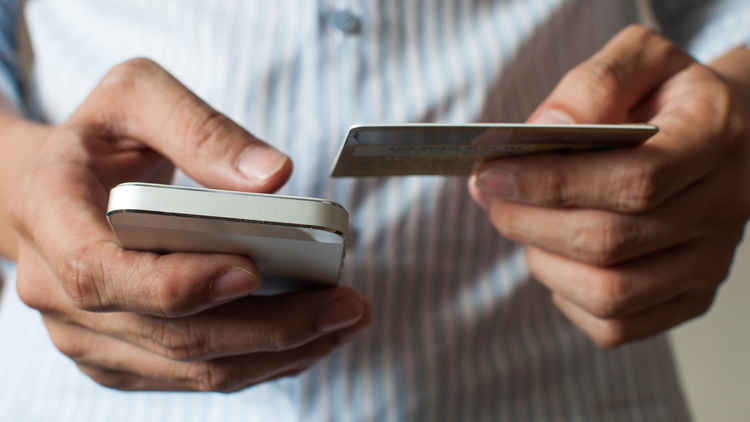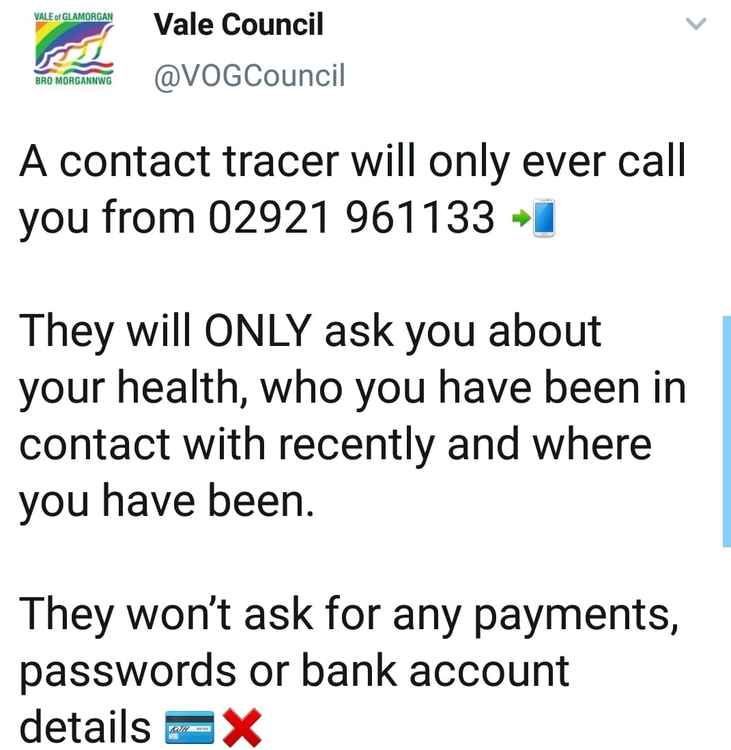 What to expect from the real deal, and how to spot a fake
The Vale of Glamorgan Council is warning residents about scam callers pretending to be from Public Health Wales' Test, Trace and Protect service to gain personal information which can be used to access bank accounts.
The real test, track and protect service
If you have tested positive, a real contact tracer will only:
Call you from the number 02921961133
Ask you about your health
Ask about who you've been in contact with recently
Ask about where you have been recently
A
real
contact tracer will
never
ask you to:
Make any sort of payment
Dial a premium rate number
Provide your bank account details
Give them any passwords or pins
Download any software
The Vale of Glamorgan Council has specifically warned people about a text message from a number listed as 07775106684, which asks 'Do you have coronavirus symptoms? press 1 for yes and 0 for no.' This is thought to be a phishing attempt to extract sensitive data. Cllr Eddie Williams, Vale of Glamorgan Council Cabinet Member for Legal, Regulatory and Planning Services, said: "At this most difficult time, it seems unthinkable that someone might seek to exploit the pandemic for criminal gain. "But, sadly, such unscrupulous individuals exist and they are operating in the local area, attempting to fool people into revealing personal information by suggesting they may have coronavirus. "It is vital that people are alert to scams and make others aware that fraudulent text messages are circulating."