St Athan Northern Access road wins national award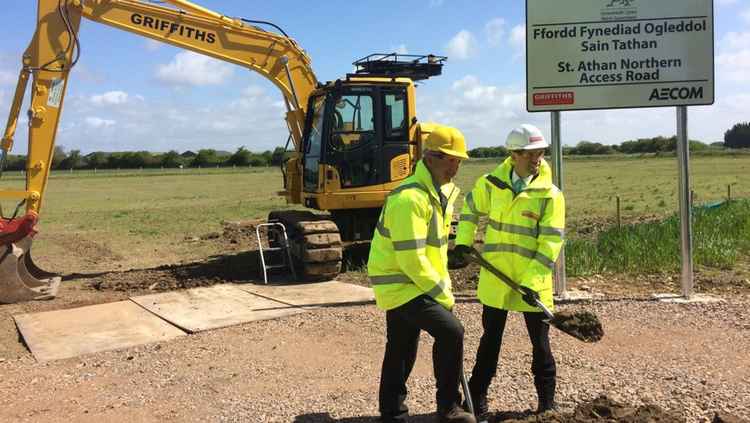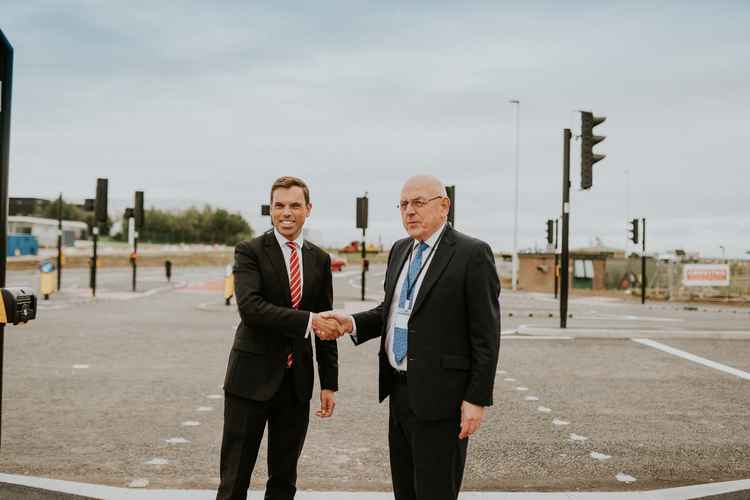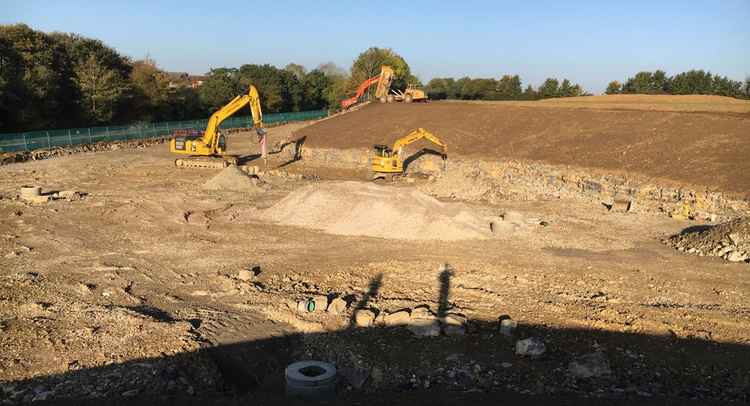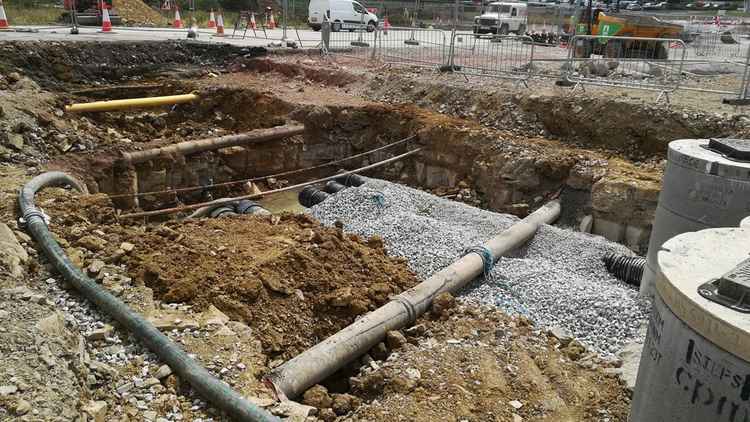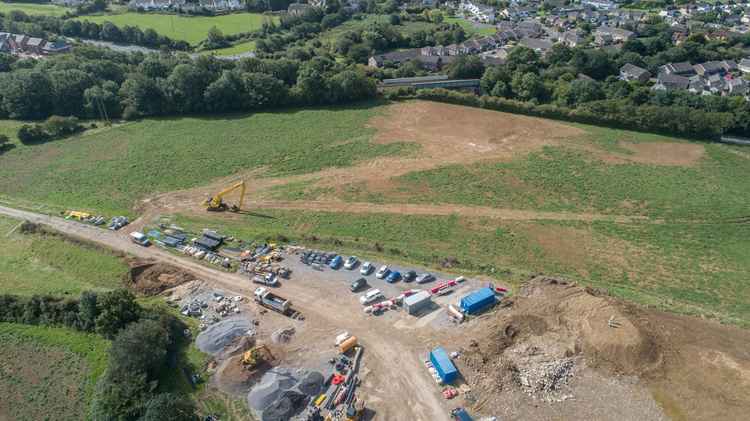 The road includes special crossings for dormice and fish
A road in the Vale of Glamorgan has been recognised in the 'Constructing Excellence in Wales' Awards 2020, as the St Athan Northern Access Road was awarded the 'Civils' Project of the Year.
The new £15m road was opened by Economy, Transport and North Wales Minister Ken Skates on 30th September 2019. It was funded by the Welsh Government and built by Alun Griffiths (Contractors) Ltd, from Abergavenny.
The road provides access to Bro Tathan Business Park – home to major occupiers including Aston Martin Lagonda, eCube Solutions and Bristow Helicopters.
The road features a combined pedestrian and cycleway for its entire length, as well as bus stops to enable public transport. Construction also lead to improvements for biodiversity, including 143m of hedgerow in the area as well as 21 hectares of scrub and woodland planting.
A bespoke "red-hue" lighting scheme was designed in collaboration with Natural Resources Wales to mitigate the impact on dormice and bats, as was a dormouse crossing within an agricultural underpass.
Collaboration between engineers and a fish ecology specialist led to uniquely designed culvert baffles to help fish through their habitats.
Flood protection measures were created, including upstream storage bunds and mainline attenuation, and sustainable 'back-falling' footpaths are in place to help manage water flow.
Building the road required over 57,000m3 of rock excavation, 100% of which was processed and re-used.
Ken Skates, Minister for Economy, Transport and North Wales, said: "Bro Tathan is a significant part of Wales' economic infrastructure and this road provides much-needed access to all of the opportunities it brings.
"All construction projects bring challenges, which in this case were met with a great deal of innovation and creativity. I want to thank everyone involved in the project for their hard work and I'm pleased they have received recognition through this much-deserved award."
Ian Thomas, Project Manager for Alun Griffiths Contractors said: "We are thrilled to receive accolade for our part in delivering the St Athan Northern Access Road.
"It was truly a pleasure to be part of a one team ethos that held collaboration and innovation as core values, ensuring all team members were engaged to overcome the challenges faced."
Rhys Mander, AECOM Regional Director, said: "AECOM is proud to have supported Welsh Government in providing cost effective solutions to a complex infrastructure challenge at Bro Tathan.
"Leaving a legacy for the wider community for generations to come, this project shows how genuine innovation can be delivered through imaginative forward thinking and collaboration."
Piers Burroughs, Managing Director at Burroughs, commented: "It was a privilege to be part of successfully delivering such a challenging engineering scheme. The whole team's commitment, collaborative and innovative approaches were inspiring."