Vale Makers Autumn Market to be held at Cowbridge Old Town Hall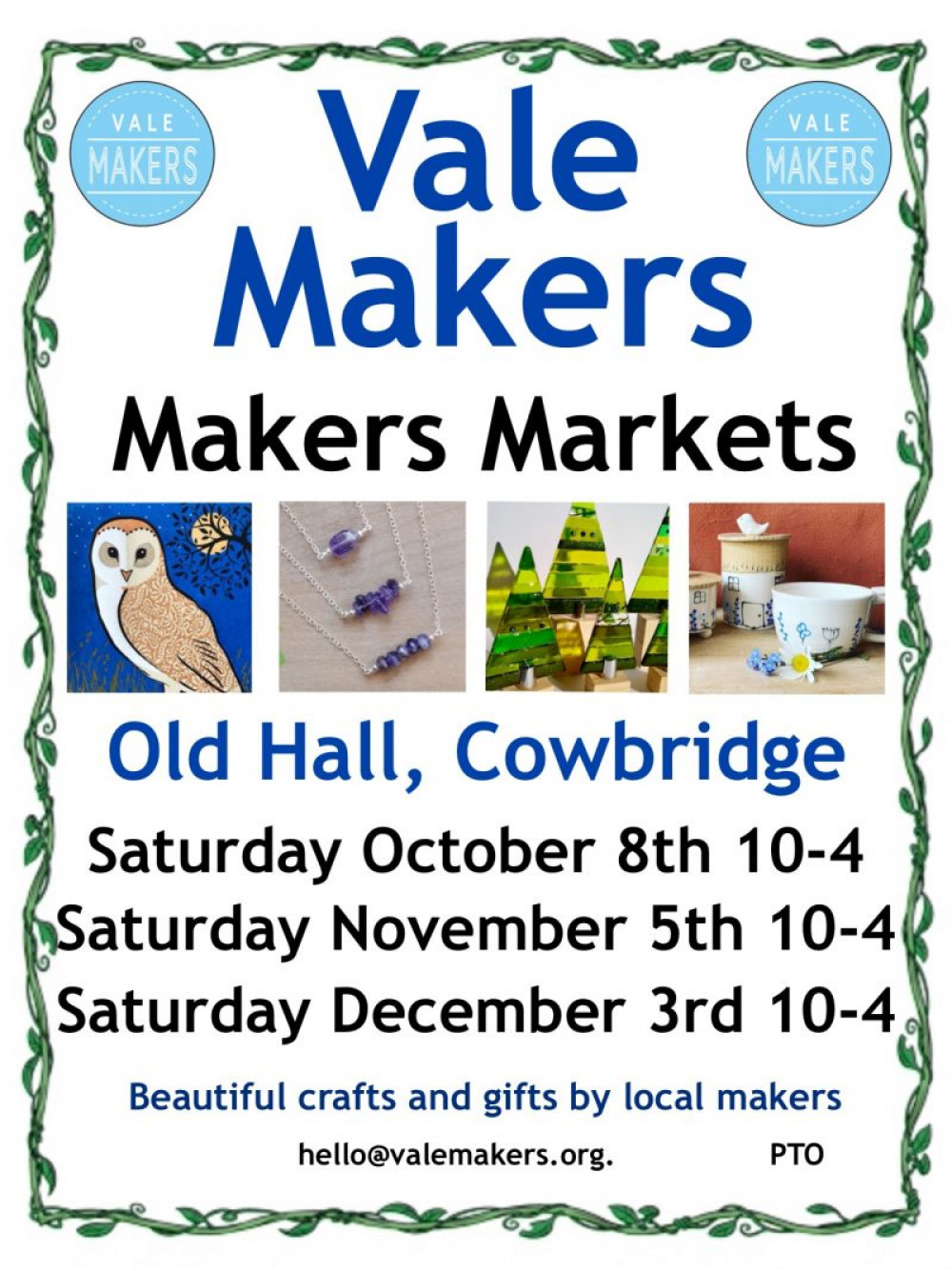 The Vale Makers Autumn Market will be held at the Old Hall, Cowbridge on October 8th
The Vale Makers Autumn Market will be held at the Old Hall, Cowbridge on October 8th.
It will include handmade, artisan goods including ceramics, glassware, jewellery, woodwork and more all from independent makers.
Vale Makers is a group of craftspeople based in the rural Vale of Glamorgan, representing a wide range of craft disciplines from ceramics and glass to wood and textiles.
It was formed to promote and showcase the work of independent makers through organising events such as Makers Markets and an annual Craft Festival, and also as a support network for craftspeople working in rural communities.
Frances Lloyd from Vale Makers says:
"For beautiful crafts and gifts by local makers, plus a pop up café, please call in and see us.
"Our Autumn Market will be held on October 8th, 10am-4pm with free entry for all.
"Find the Old Hall on Cowbridge High Street, opposite the Bear Hotel."
More information can be found here https://valemakers.org/