Vale Makers Christmas Market will offer "unique and beautiful pieces"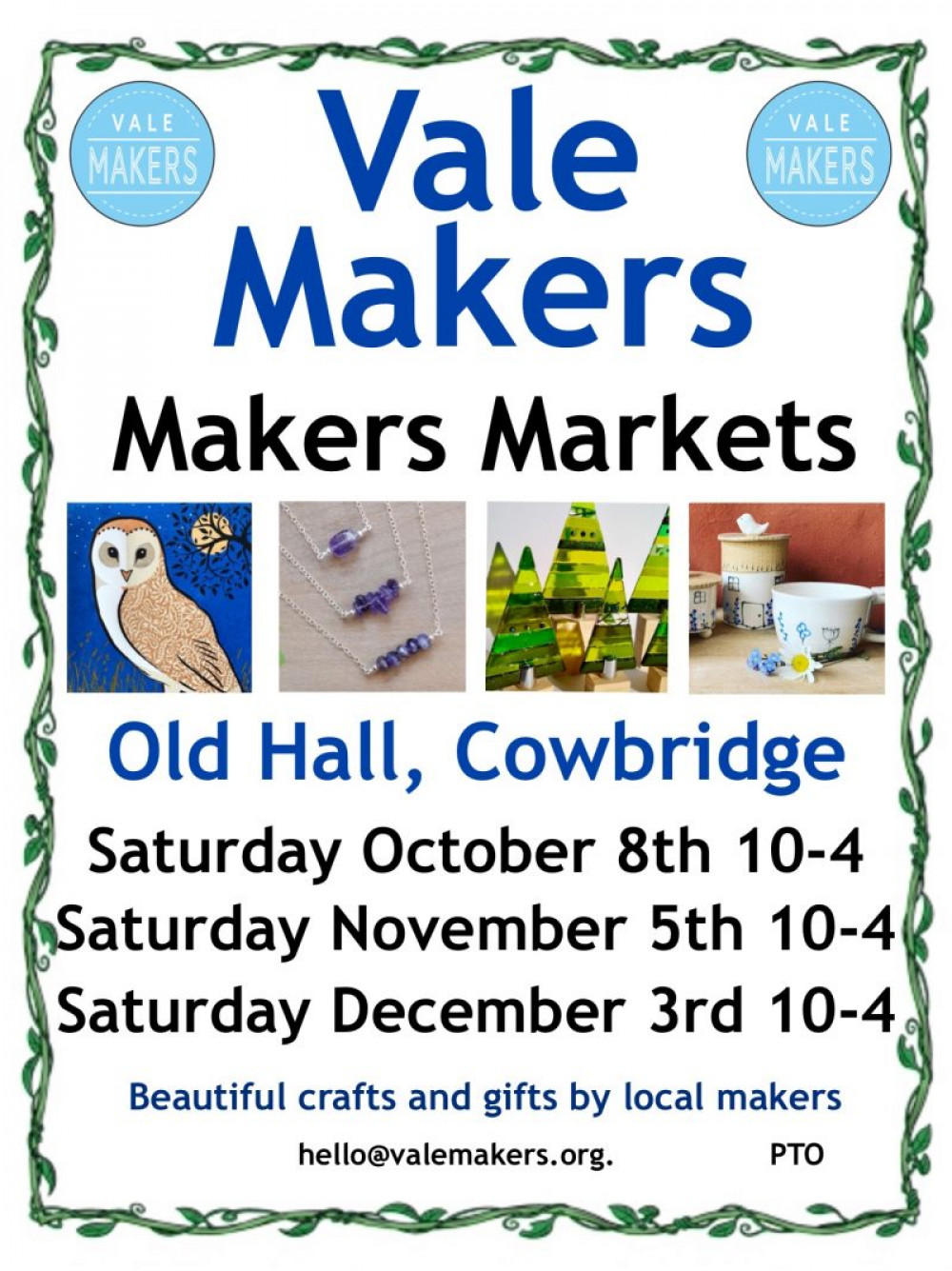 Vale Makers Christmas Market will be held on Saturday, December 3rd
Vale Makers will be holding a festive Christmas Makers Market on Saturday, December 3rd from 10:00 to 16:00, at the Old Hall, Cowbridge.
There will be a variety of stalls to browse, from glass and ceramics, to wood, textiles and prints, all showcasing the skill and creativity of Vale Makers members based in the rural Vale.
A spokesperson says:
"We are a group of makers from the Vale of Glamorgan with a broad range of skills and talents.
"The unique and beautiful pieces on display make excellent gifts or focal points for your home, and with each purchase you will be supporting a small local business.
"Our pop-up cafe will also be up and running serving delicious cake and mince pies! We look forward to seeing you there."