Monty's Spin On: Tyson Fury vs Deontay Wilder III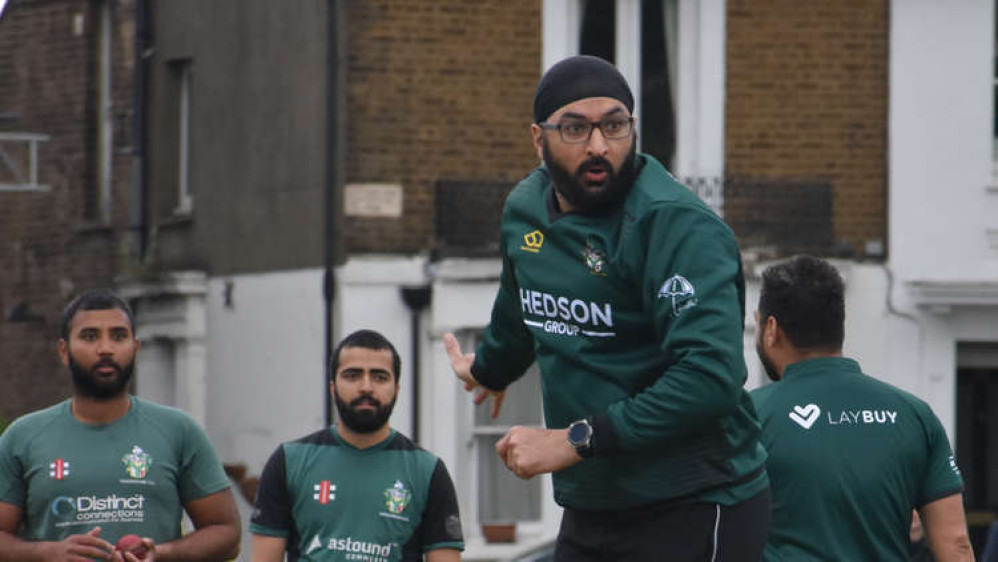 Monty playing on Twickenham Green (Image: Jessica Broadbent, Nub News)
Nub News is thrilled to have former English International cricketer Monty Panesar as a regular correspondent. Read his latest column below:
Tyson Fury has dismissed his heavyweight rival, Deontay Wilder, as a bum.
When the two men get into the ring in Las Vegas on Saturday night, Fury will be expected to live up to this dismissive rhetoric.
Based on the evidence of their last bout in February last year, Wilder does not have the boxing skills to defeat Fury, but he does have a punch that, he knows, can put Fury on his back.
For all the trash talk and razzle-dazzle in the pre-fight press conferences, it must be remembered that any boxer who climbs into the ring does so on the basis that they will leave it all out there.
Boxing fans will remember the epic battles between Muhammad Ali and Ken Norton. Ali came away with a broken jaw in their first fight won by Norton, while the second when to Ali on a split decision.
In their third fight Ali, who was offered a record purse of $6 million, came out on top after 15 brutal rounds.
Equally brutal was the 2008 fight between Joe Calzaghe and US boxing legend Bernard Hopkins. Before the bout, the American infamously remarked that 'he would never lose to a white boy'. That prediction failed to live up to the hype and, thankfully, boxing has come a long way from this sort of racial slur.
The first fight between Fury and Wilder ended in a split decision draw, however the most memorable exchange involved the self-styled Gypsy King rising from the canvas having been hit by his rival's best shot. In the rematch, Fury was head and shoulders above Wilder in every sense, with his rival's corner man throwing in the towel to save him from further punishment.
Inevitably, Wilder will be weighed down by doubts on Saturday night for what is a career defining bout that is being sold under the headline 'Once and for All'.
Wilder appears to have a new self-belief that is the result of developing a close bond with his new coach, Malik Scott.
In one press conference, Wilder said of his coach: "In boxing you need people that you can trust in sport. You never know who may be jealous, who may envy you in certain ways with him, it's the love we have for each other".
Fury, whose wit is as quick as his renowned jab, punctured the confident mood with the comeback: "Come on, get a room. Get it over with,".
Regardless of what they think of eachother, this will be huge night for both men. If Fury wins his next fight will most likely be with the Ukrainian conqueror of Anthony Joshua, Oleksandr Usyk. A victory there would make him, once more, the undisputed heavyweight champion of the world.
The threat of Wilder's punching power means that Fury can't take the foot of the gas even though he is the quicker, longer and more skilled fighter. A perfect night in the ring could be spoiled by one punch.
This time round Wilder looks focused and we all know in sports a focussed man is a dangerous opponent, but the only way Wilder can win is if he lets his hands go and looks for KO win.
History tells us Wilder has only one way to win a fight while Fury has many. He is the complete package with a sound defence, fantastic footwork and power from both hands.