Cowbridge Comprehensive to host open evening for new primary school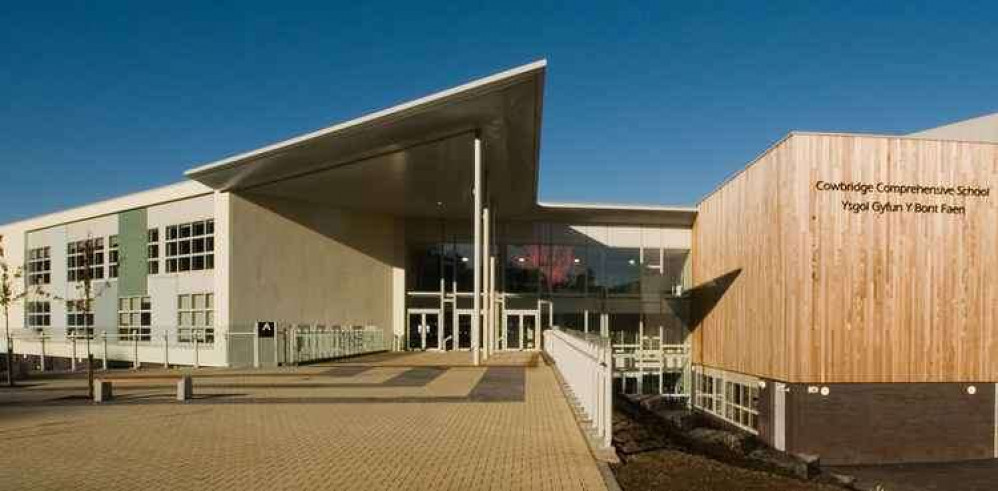 Cowbridge Comprehensive School has announced an open evening to showcase the new primary provision at the site.
The expansion of the current secondary school includes a new building set to open in September 2022, that will cater for 210 primary pupils and provide 48 part-time nursery places.
It will also create an 'all through' school for Cowbridge, supporting children from age three to 19.
A face-to-face open event will be held at the school on Tuesday 7 December from 6pm - 7pm.
"Cowbridge School is realising its vision and becoming a school for life!" reads the announcement of the event.
"It has been our aspiration for some years to embrace the whole age-range and, in September 2022, we will open as a 3-19 school, offering state of the art facilities and provision for the younger children of our community.
"From September 2022, we will begin early years education, gradually growing to a school for life over the following 5-6 years. We will eventually offer wrap-around care before and after-school; nursery provision; and, early years provision - right through to preparation for university and life-long learning.
2We have high aspirations for all our children and young people and want them to be challenged and inspired to flourish in all that they do. Our early years educational values will embody our vision that children are ready, respectful, safe and responsible for life. These values underpin all that we do across all ages within and beyond the school gates.
"Our philosophy at Cowbridge is for all to dream big and then bigger again! We are delighted and excited that the Vale of Glamorgan Local Authority has entrusted us with educating the younger children of our community, in addition to our secondary-age students; we will now be in a position to work together in the best interests of the whole school community.
"Our best students at secondary school will regularly help out with a whole range of activities from reading support; peer mentoring; language acquisition - in a number of languages; joint charity days; performing arts activities; school council; and more! Whether it's fitness, sport, music, performance, science, or healthy cooking, there will be provision for every passion!
"We look forward to sharing our dreams, ideas and plans, for the successful development of our early years education for Reception-age children and beyond, w
"We will share the plans for the new primary school, the fantastic new building, and outdoor learning facilities, together with an outline of our passion for ensuring children are inspired to flourish and grow into confident, ambitious and resilient young people!
"We look forward to meeting you! If you are interested in attending the event please reserve your free tickets for the event at this site.
"For prospective parents unable to attend the event in person, we will make available a presentation after the event and will ensure that a member of our team is available at a mutually convenient time to discuss any aspects of our development with you."