Boost for great cause as Cowbridge opticians celebrate five years of looking after residents' eye and ear health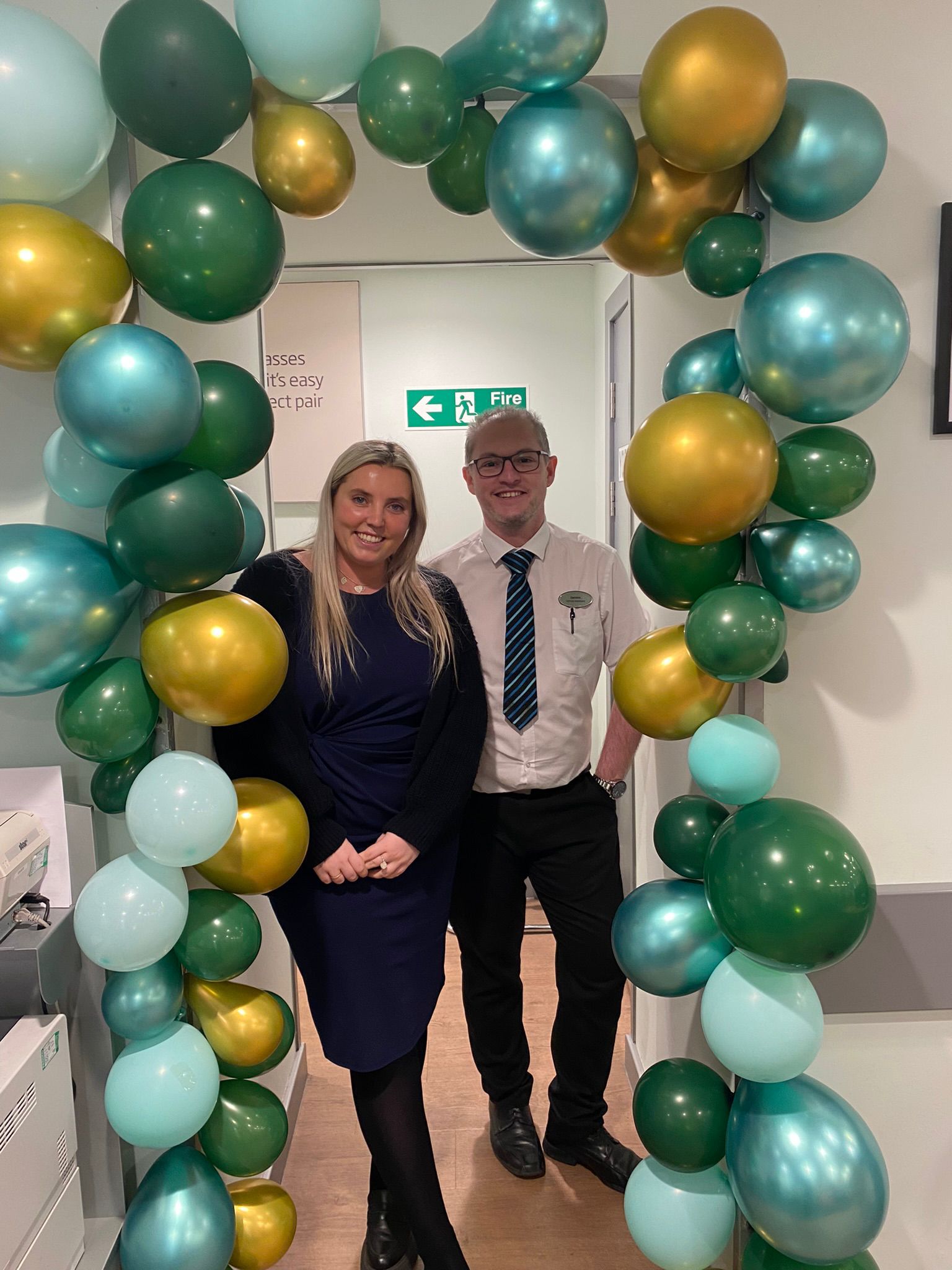 Ellie Davies, pre reg, and Geraint Watkins, optical assistant enjoying the celebrations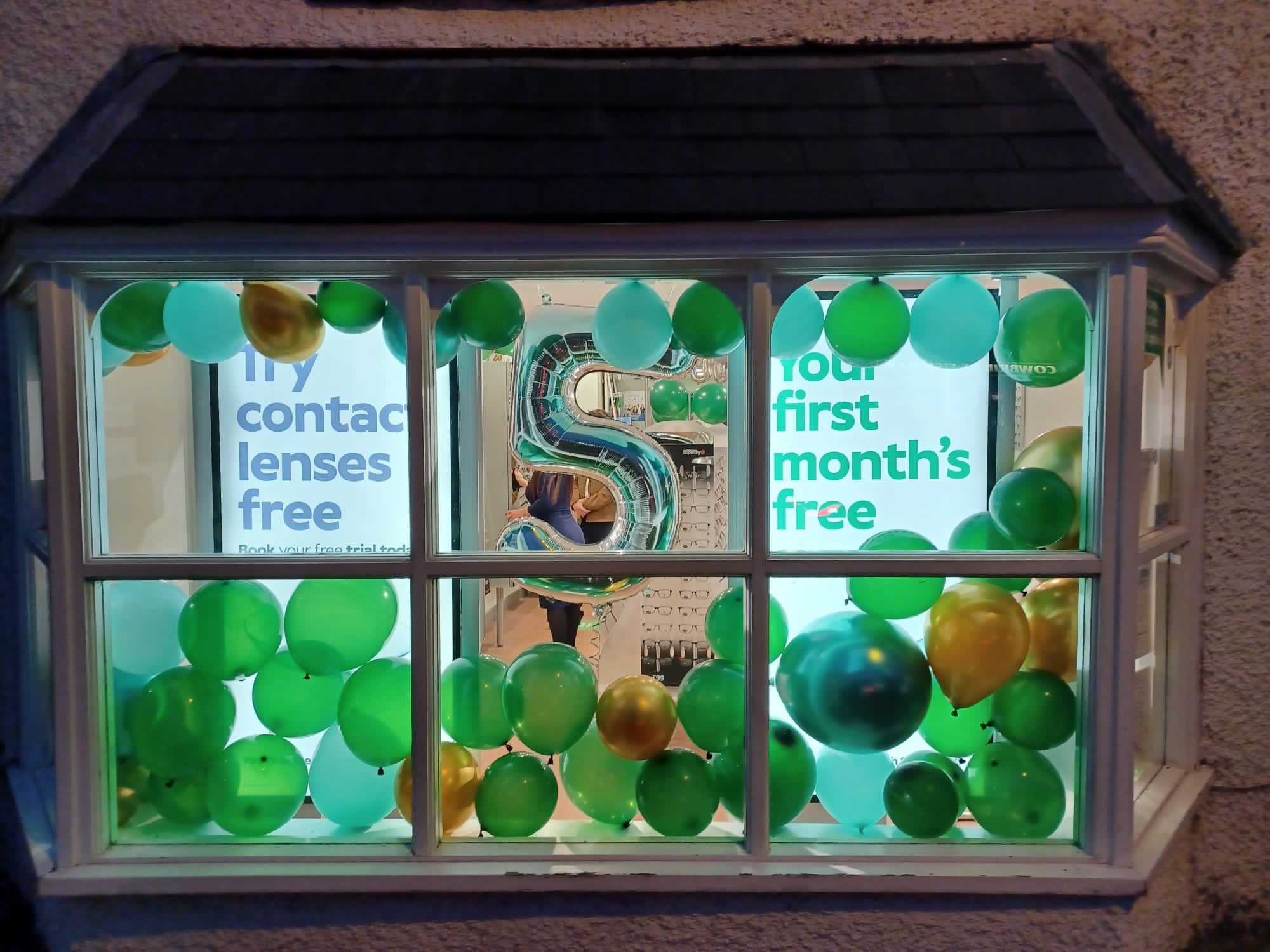 Specsavers Cowbridge shop window on its fifth birthday
Specsavers Cowbridge held a fundraiser for a local dementia charity as it celebrated its fifth birthday recently.
The High Street store opened its doors for the first time in March 2018 after the Talbot Green store was met with growing demand from Cowbridge residents.
To celebrate the anniversary, the team at Specsavers Cowbridge held a raffle with prizes including a designer glasses cases. The money raised is being donated to local dementia charity The Memory Jar, while earlier this year £61 was raised for the Cowbridge Physic Garden by selling raffle tickets to win a hamper.
Customers were also offered goody bags, drinks and food, and a number of discounts and prizes were also given throughout the day – customers with a number five in their birthday or household address won a golden ticket, which gives them 50 per cent off their next purchase. Sticking with the theme of five, all customers on Saturday received five per cent off their purchases.
The store also had a pod outside the store which offered free glasses cleaning, and a competition was held for local school pupils to win an art pack gifted by the store. Specsavers Cowbridge gave templates for the children to draw on, and the team picked a lucky winner from each of the four schools to have their artwork displayed in the shop window.
Andy Moss, director of the Specsavers Cowbridge store, said: "Our anniversary was a very special day filled with many memorable moments. It has been a tricky five years, navigating challenges posed by the COVID-19 pandemic and more, but the team has rallied through them excellently.
"On behalf of the team, I'd like to say a huge thank you to our community for the support – it's a pleasure to serve the people of Cowbridge."
To further celebrate its fifth year in business, the store has commissioned Jenny Lambert, a local artist to produce a painting of the store, which will be displayed on the shop floor.
To find out more information, request an appointment or browse the online store, visit https://www.specsavers.co.uk/stores/cowbridge