Cowbridge to lose HSBC branch next year as banking group's latest cull bites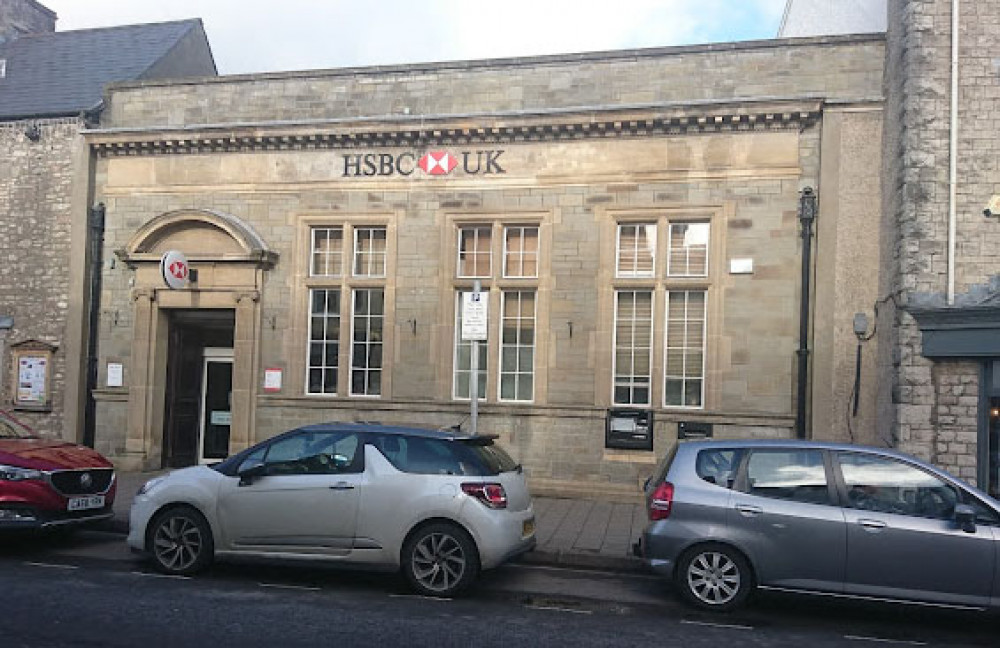 The HSBC branch on High Street
COWBRIDGE'S HSBC bank is to close, though no date has yet been set.
The closure of the branch on East Street is one of 114 shutdowns the firm confirmed today (Wednesday, 30 November).
Cowbridge survived a cull of HSBC branches last year when 83 branches were shut but now the axe will fall. The HSBC branch in neighbouring Penarth will also close, and a date for that has been set as 13 June. Cardiff Rhyd y Penau branch will close in August.
The bank said the closures are a consequence of fewer customers visiting branches in person, apparently preferring to make their transactions online.
The news was greeted by the Unite union with criticism and it said the bank is 'abandoning customers'.
"Without any corporate social responsibility to require banks to stay on our high streets to help the elderly, disabled or vulnerable, then access to cash and banking will be lost forever," said Unite national officer Dominic Hook.
Jackie Uhi is HSBC UK's managing director of UK distribution. She said: "People are changing the way they bank and footfall in many branches is at an all-time low, with no signs of it returning. Banking remotely is becoming the norm for the vast majority of us.
"The decision to close a branch is never easy or taken lightly, especially if we are the last branch in an area, so we've invested heavily in our 'post-closure' strategy, including providing free tablet devices to selected branch customers who do not already have a device to bank digitally, alongside one-to-one coaching to help them migrate to digital banking."
The bank said the closures are due to fewer people using physical branches to do their banking.