Cowbridge traders support Cowbridge Pride week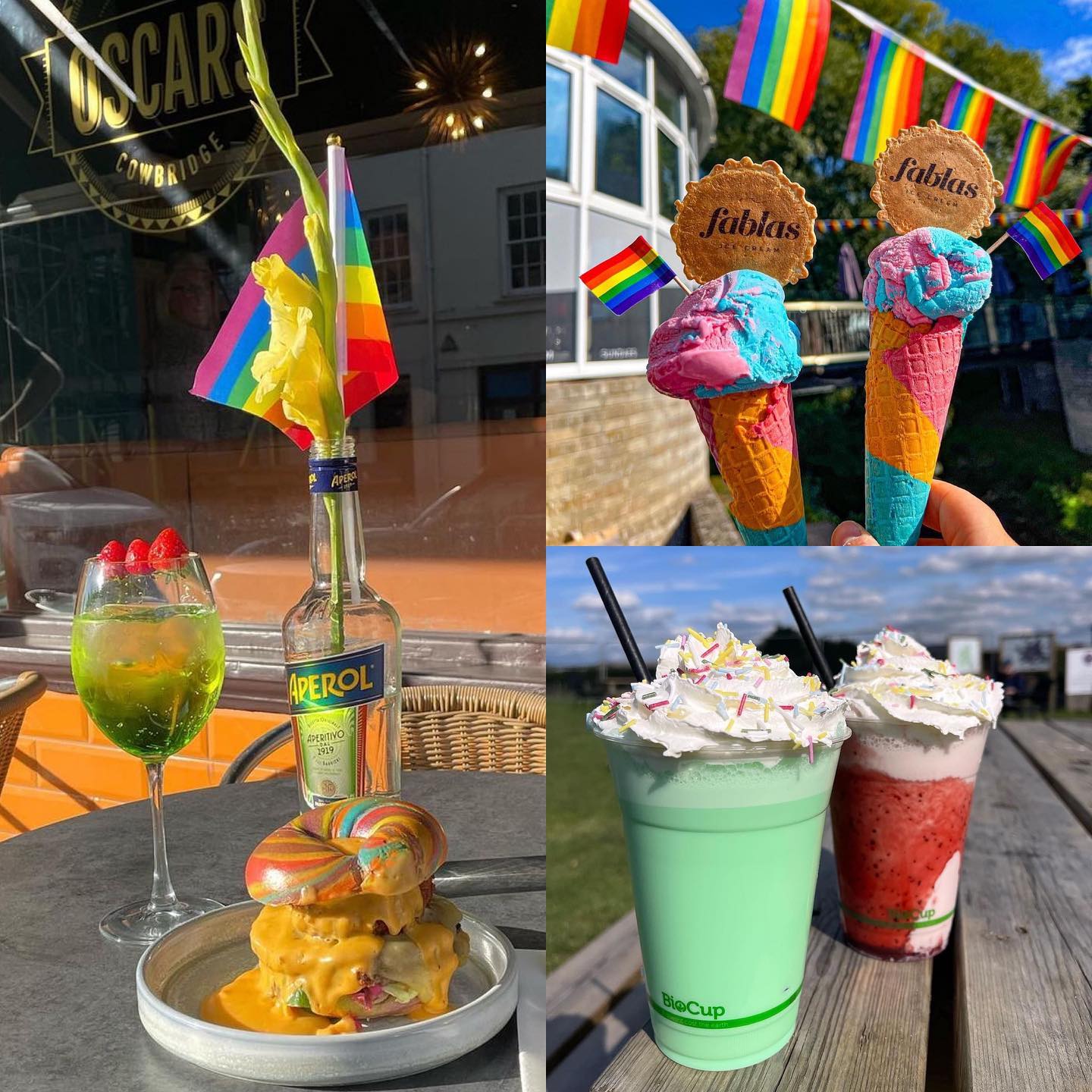 Cowbridge traders support Cowbridge Pride week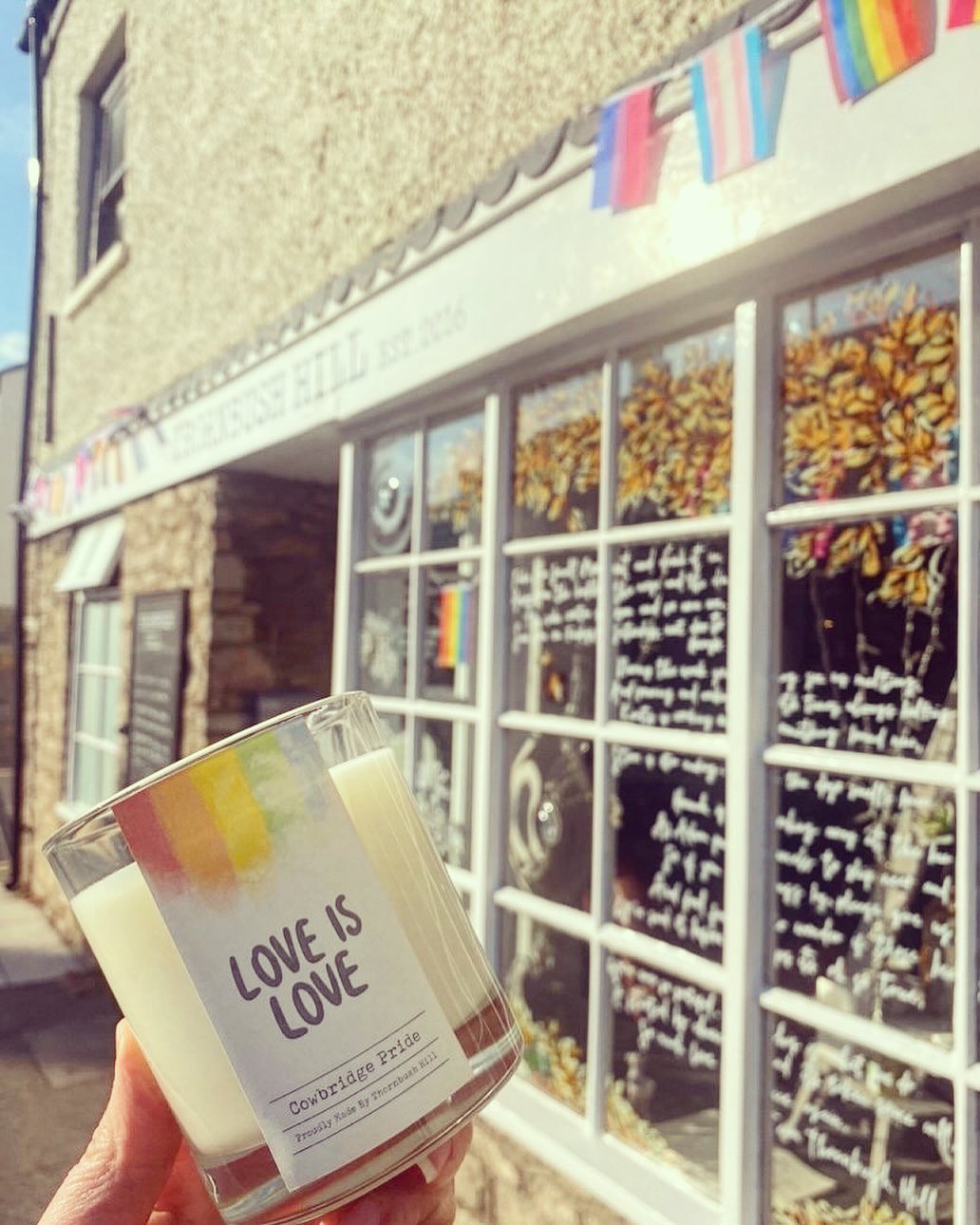 Thornbush Hill's 'Love is Love' Candle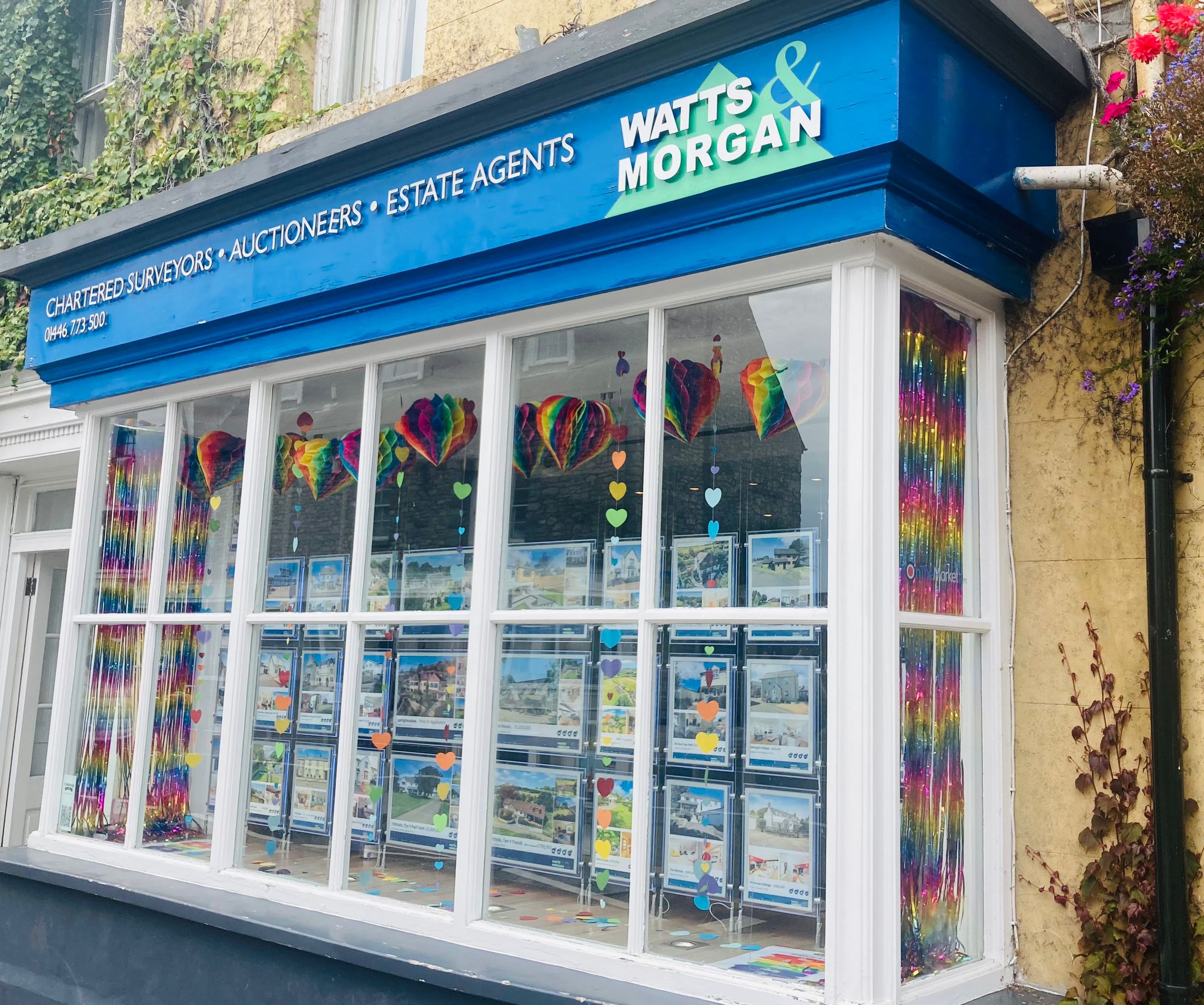 Watts & Morgan support Cowbridge Pride
With Cowbridge Pride officially underway, traders around the town are showing their support.
Many traders in the town have decorated their shop window fronts with Pride displays and some have launched one-off Pride specials to coincide with the week.
Oscars has launched a Pride Burger, Fablas has created a Pride Ice Cream, Forage Farm Shop have created a Pride Milkshake and The Yard Pizzeria has launched a Pride Pizza.
Coach Brewing Co has launched its Pride Pale at 1 Town Hall Square with £1 from every pint being donated towards LGTBQIA+ resources for local schools. Thornbush Hill has also launched a 'Love is Love' candle with £5 from each sale being donated towards the cause.
Throughout the town, bunting, stickers, artwork and positive affirmations adorn the High Street thanks to Huxley and Mabel and Nathan Wyburn.
Kirsty, Co-Owner of Thornbush Hill says:
"We are very, very proud to be a part of the wonderful Cowbridge Pride celebrations in our home town of Cowbridge and super excited at the huge effort our awesome high street neighbours have gone to as well!
"None of this would be possible without the legend that is Ian H Watkins powering the whole event.
"From fashion shows and a gala at The Bear Hotel to a fabulous brunch at Bont Gin with Elephant & Bun Deli, there's been Q+As, a Mayor's fundraising coffee morning with an awesome performance by VAPA Youth, children's book readings at the library and the town has been painted by our one and only Huxley and Mabel Art.
"All of this to celebrate love, positivity, inclusiveness and help raise money for our local schools. The town hall flag is up and our very own 'Love is Love' candles are now online. We are donating £5 from each sale to the school fundraiser too!!
"When the world can feel a little heavy it's been such a welcome tonic to be able to come to work and be surrounded by the high energy and the good vibes in the town this week.
"It's set to be a busy weekend!"
A series of Pride events will take place in Cowbridge during the week including a Gala Dinner at the Bear Hotel, Boozy Brunch at Bont Gin Bar, Disco at The Horse & Groom. A photographic exhibition – 21st Century HIV – is on display at Cowbridge Library all week, together with an Art Exhibition celebrating LGBTQ+ icons by Nathan Wyburn at The Duke of Wellington.
For more information on upcoming events and to book tickets visit https://www.cowbridgepride.com/events
Visit Cowbridge Pride's Facebook or Instagram page for information on the trader offers and discounts.