Is getting access to care payments too complicated?
By Ted Peskett - Local Democracy Reporter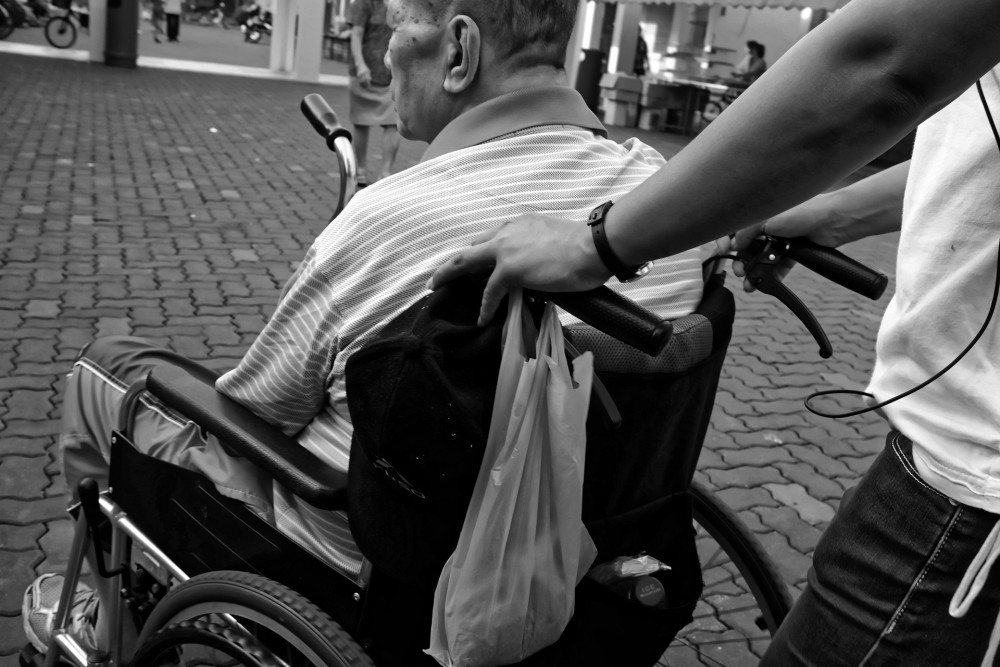 Carers have been struggling to get financial support
A SOUTH Wales councillor has asked if more can be done to help unpaid carers in the Vale of Glamorgan access support after it was revealed that hundreds of applications for grants were unsuccessful.
Cllr Susan Lloyd-Selby raised the question at a Vale of Glamorgan Council Healthy Living and Social Care scrutiny committee meeting this week.
A report published before the meeting revealed that 1,233 out of 1,949 applications for a £500 unpaid carers grant, accessed through the council, were successful.
Cllr Lloyd-Selby asked council officials for the main reasons behind 716 of the applications being unsuccessful.
The Council's operational manager for safeguarding and service outcomes, Natasha James, said: "We had a number that were duplicate applications. Some people put applications in eight times.
"The application process, it was an online process, although you could contact a carer support officer who could help you to go through that. The other predominant feature was that the individual wasn't receiving the correct carers allowance."
The Welsh Government announced in April 2022 that they were making payments of £500 available to unpaid carers in recognition of the vital role they played during the Covid-19 pandemic.
In summer 2022, unpaid carers who were receiving carers allowance on March 31, 2022 were able to register with their local authority to receive the payment.
Payments totalling £616,500 were made in the Vale of Glamorgan. Ms James added: "It was very specific, the criteria from Welsh Government, and it was a carers allowance that was separate from a carers allowance element within Universal Credit and there was no change in that.
"It had to read that way through DWP (Department of Work and Pensions) records. They were the predominant reasons.
"Some may have been they didn't live in our area, so they had to go to their local authority area, but they were only a handful of cases."
In response to this, Cllr Lloyd-Selby sid: "I don't know if you are aware that Welsh Government is doing some work around developing a charter for Welsh benefits and one of the reasons for that is because there is very clear evidence that it can be really complicated for people to understand and access their entitlement to support.
"It is particularly critical for unpaid carers who are often under a considerable degree of financial and emotional pressure, so I am really interested to understand whether there is more that we can be doing as a council to make it as easy as possible for people to understand and access their entitlements support."
A number of unpaid carers told the Local Democracy Reporting Service in September 2022 that they had been waiting months to find out whether their application for the grant had been successful.
One unpaid carer said she applied for funding twice after not hearing whether or not her first application, made in May 2022, had been successful.
At the time, the council said over a hundred applications had been acknowledged without applicants being told whether or not they had been successful.
They said this was because more information was needed to progress these applications and that they were in the process of contacting the applicants concerned.