Monthly Coffee and Drop-in Morning will launch Community Plan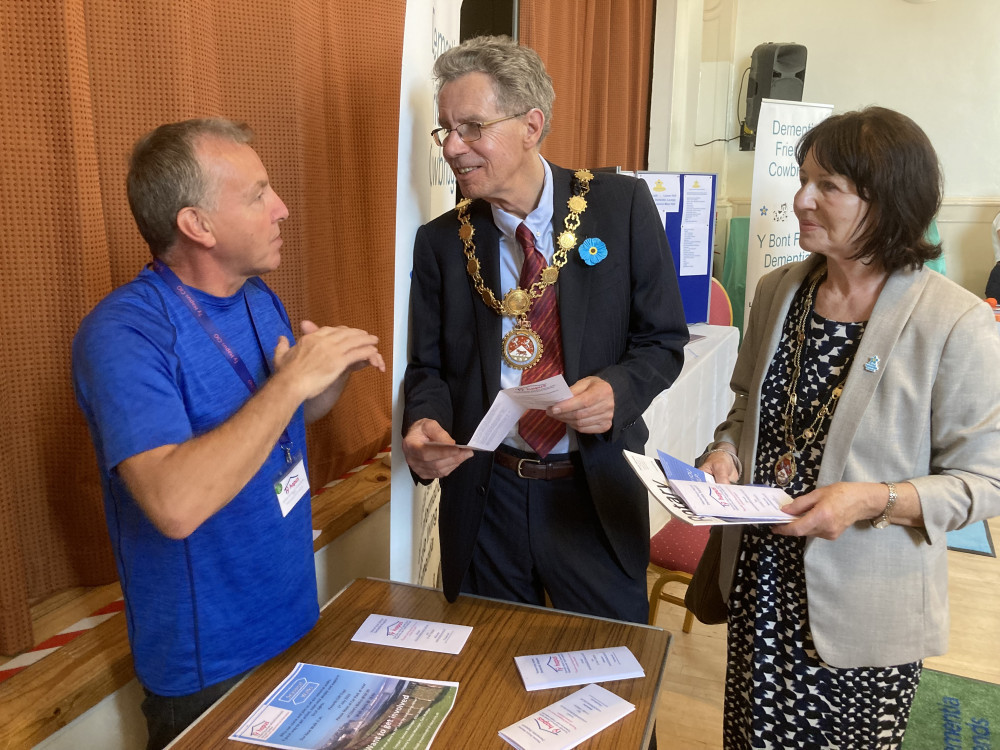 The Mayor and Deputy Mayor of Cowbridge and Llanblethian are inviting guests to join them at the monthly Coffee and Drop-in Morning on Saturday 1st October
The Mayor and Deputy Mayor of Cowbridge and Llanblethian are inviting guests to join them at the monthly Coffee and Drop-in Morning on Saturday 1st October at 10am in Cowbridge Town Hall.
This month the theme will be the Community Plan.
Mayor Councillor John Andrew and The Deputy Mayor, Councillor Malcolm Wilson, will be launching the Community Plan seeking to "get as many people involved as possible".
The meeting will explain what a Community Plan is, the potential benefits to the town and the importance of engagement and involvement by the community as a whole.
The Deputy Mayor will outline how the project will proceed and the intended timescale.
Mayor Councillor John Andrew says:
"The event is open to all with free entry, coffee or tea and cake. All food, drink, paper cups and raffle prizes have been kindly donated.
"There will be the usual raffle with prizes donated by local businesses and individuals.
"As usual all money raised at the Coffee and Drop-in Morning will go to the two Mayor's charities: Barnardo's and Atal y Fro.
"Also you can combine it with a visit to the Museum.
"There is no need to RSVP. Just turn up for a tea or coffee and get involved. I look forward to seeing you.
"Please come along and get involved with the Community Plan. All are welcome."
The main hall is on the 1st floor and there is a lift.
The event is also an opportunity to discuss any local issues and ideas with the Mayor and other Councillors.